Antigua's Best To Hit The Stage With T&T's Best Brass Band In 2017
Antigua will be represented in a big way come Carnival 2017 in Trinidad and Tobago- this as there's confirmation today that one of the Soca music industry's beautiful and talented female entertainers will join the ranks of the Roy Cape band ahead of Carnival 2017.
Together with the band's already accomplished entertainers, Blaxx and Ricardo Drue who, as it happens, was born in Antigua, female heartthrob, Tizzy will excite fans of soca music when she lends her amazing vocals to the Roy Cape set in 2017. The Roy Cape band has been known to deliver with effortless appeal, drawing on its experience in the industry time and time again.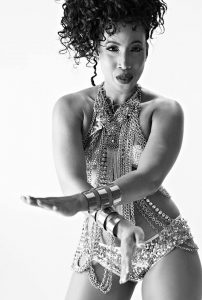 Tizzy recently signed a major commercial contract with VP Records- the largest distributor of reggae, dancehall and Soca music globally. Her contract will see VP distribute her music for three years, through various digital distribution channels. It's certainly a great feat accomplished by the artiste who's single, "Pumpin Iron", has been receiving the nod of approval since its release. She recently flew in to T&T, delivering the track personally to several radio stations and taking the time to interact with personalities and their audiences. "It's important for me to let the people know that I appreciate them. I appreciate their support and I'm really looking forward to entertaining them all, when I step on stage as a part of the Roy Cape family in 2017," she said.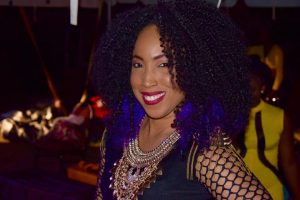 The Caribbean is certainly coming together, often solidifying its connection via music on stages across the islands and internationally, at Carnival time. This unique collaboration between the Antiguan beauty and the Roy Cape band is viewed as yet another great step in the direction of Caribbean cohesion. Tizzy's vocals are on par with fellow female soca stars like Destra Garcia, Denise Belfon and Alison Hinds. Her image represents strength and female empowerment- her toned physique inspiring many women around the world to do their best to preserve their health and look good no matter their age.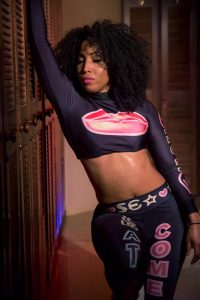 Tizzy is expected to return to Trinidad and Tobago very soon to further solidify her intent to work closely with her friends in music, on the island that's known as the mecca of Carnival. For more on Tizzy, fans can follow her social media updates on Instagram, Twitter and Facebook @therealtizzy.