Video – Coming
Founded
Established in 1999 as an online publication & cultural resource center. In 2011 Tropicalfete became a Not for Profit corporation…
Mission
Developing the community in the area of arts and social services with the focus on educating the community on Caribbean culture.
Purpose
Tropicalfete publish information with a concentration on arts and culture as well as highlight the importance of the arts on education and its positive impact on the economy. Tropicalfete is and continues to be committed to the cultivation of emerging artists working in all genres. Among these are: Visual arts, fashion, music, dance, theater, film and new media. Tropicalfete serves as a vehicle to elevated talented persons, while recognizing their contribution to society and the arts. In-addition; Tropicalfete offers opportunities for gifted artist to be mentored through a variety of diverse events. We look at the development of artists from a holistic view; therefore our mandated obligation includes assisting persons with their social needs. Tropicalfete seeks to utilize the power of the artist and arts, as it strives to being about social changes to whomever/ where ever it is needed.
Slogan
Using Culture as a Tool for Social Transformation.
Tagline
The Official Home for Caribbean Culture
…
Press and Awards
Board Members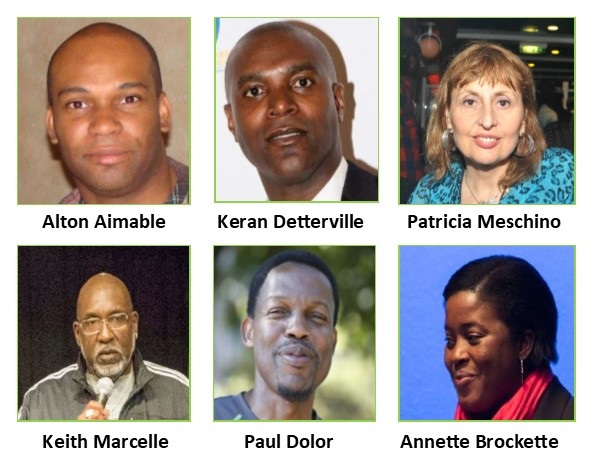 Members – Teaching Artist/Admin and Support Team
Alson Satenay
Armi Sedenio
Ashley Murray
B. Medishettybhupal
Brittany Somerset
Caitlyn Pierre
Candice Abadia
Charles Watts
Daria Primus
DJ Book
Genevieve Farrell
Georgette Webster
Gillia Satenay
Kanwal Zahid
Shaquille Flemming
Maryanne Butler
Riana Rusho
Roshumba Marcelle
Tammie Paige