Gramps Morgan Launches Pearl Health Systems
Gramps Morgan Launches Pearl Health Systems
Years after his mother's passing, Roy "Gramps" Morgan continues to find ways to honour Pearl's memory in song and most recently, through his new organic based vitamin supplements line, the Pearl Health Systems.
"Seeing my mother suffer the dreadful effects of cancer inspired this initiative for prevention, and the maintenance of our bodies. Typically, I use my music as a means to help heal people; the Pearl Health Systems is another way for me to help enhance the lives of others by educating people about the importance of prevention and taking a proactive approach to wellness to eliminate the need for cures and remedies."
Speaking candidly, Gramps continues, "Today there is a huge war going on that is not in the mainstream media. That war is between the pharmaceutical companies and the homeopathic methods used to maintain health and to avoid diseases and ailments; including but not limited to high blood pressure, diabetes, cancer, arthritis and sexual dysfunctions. Pearl Health Systems offers a natural way of staying healthy; eliminating free radicals from the human body through the proper balance of essential vitamins and nutrients. Our products are not cures for any particular ailment or disease, but rather an alternative to the chemically based drugs called medicine. These organic based vitamins can help to maintain and regulate the body's natural cycle."
Although the line has over two thousand products, Morgan has only unveiled twelve to start, specific to both men and women's health. Two such products are Iron Man – a supplement to aid
with sexual satisfaction, performance, and dysfunction and Virtuous Woman – to help increase energy, endurance, stamina and sexual desire.
The health conscious Morgan is a multifaceted entrepreneur, who prior to Pearl Health Systems had been developing his own line of food. Expect to see an official launch of "Gramps Farms" next year.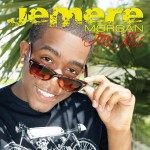 Jemere Morgan – Teen Idol on the Rise
As near and dear as health and food are to Gramps' heart, watching his son on the path of teen stardom is his greatest pride. Just over a year ago, when they launched the career of Gramps' now 17 year old son, Jemere Morgan, the Dada Son Entertainment label proved that the fruit doesn't fall far from the tree.
"According to the tween-teen girls, my son is a teen darling. Thanks to Team Jemere he's becoming an underground phenomenon among Reggae lovers, particularly for Caribbean parents who are thrilled to have a positive young black man their children can look up to. Jemere is their Beiber," says Gramps who plays the major role in mentoring and grooming Jemere's brand and music.
Jemere Morgan's debut single First Kiss garnered airplay on major radio stations in Jamaica including Irie Fm and ZipFM, as did his follow up single Sunshine Glow whose accompanying video peeked at #1 on Tempo's Cross Caribbean Countdown. Meanwhile, his single International Love has joined Sunshine Glow on SiriusXM Radio's The Joint's playlist. International Love also hit #1 in the UK this week on the Karma Reggae Show. Further, the single also charted on both Italy's Under Pressure and Da Flava Radio's NMT Top10 in Atlanta where Jemere's track Bounce is currently charting at #5 on the NMT Dancehall chart.
His next single, She's Gone, was produced by Stanley "Rellee" Hayden, one half of Pop music's renowned production duo, The A-Team. A joint venture between Dada Son Entertainment, VPal – a subsidiary of VP Records, and A-Team Music, She's Gone is expected to be released at the end of this quarter. Jemere's debut album, High School Graduation is slated for release on Dada Son in the first quarter of 2013.
As Jemere Morgan's popularity amongst the Caribbean's youth steadily expands to new regions including Oceania, it is clear that a new star is on the rise.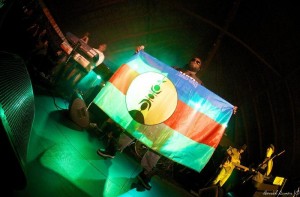 South Pacific Tour
During a recent mini tour of his second solo album – Reggae Music Lives – in the South Pacific, Gramps took advantage of the opportunity to set Jemere's promotional campaign in that region in motion.
"This tour was historic and it was really a special moment in my solo career…" says Gramps. The tour included 2 shows in New Caledonia, a country where Gramps had already had the pleasure of performing as a member of Morgan Heritage. New ground was broken in Oceania as Gramps became the first Reggae artist to perform in The Solomon Islands and Vanuatu. Ironically, The Duke and Duchess of Cambridge, Prince William and Catherine Middleton were departing, just as Reggae royalty was arriving.
"It was crazy man, these people were calling me the King of Reggae and I was saying no Bob Marley is the King, and still they insisted explaining that to be a king you must be alive; so they see me as a living king in Reggae. It was unbelievable! Being the first Reggae artist to perform in concert in The Solomon Islands and Vanuatu is such a great honour for me. It was an awesome moment to be a part of and a very humbling experience."
While in that part of the world, Gramps also had his first ever performances in Australia; a place where he plans to return.
In the near future, some of Gramps' upcoming performances in this last quarter include The Barclays Centre on November 2 with Morgan Heritage and the Island Company Clothing Launch in West Palm Beach on December 7. He will also give his first solo performance in his home parish of St. Thomas, Jamaica on December 22, before returning to New York City to ring in the new year on December 31 with Sanchez and Friends.