JOBS
Are you on the hunt for your dream job or simply looking to explore new career avenues? You're in the right place! Our job page is your gateway to a plethora of exciting job opportunities across various industries. We understand that job seekers have unique preferences and requirements, which is why we've curated a comprehensive list of platforms to cater to your needs.
TROPICALFETE, INC.
Welcome to the Tropicalfete, Inc. job application for Teaching Instructors! We are excited to invite talented individuals to join our team and make a positive impact in the lives of both youth and seniors through education and community engagement. If you are passionate about teaching and fostering connections across generations, we encourage you to apply.
Please submit your resume and complete the form below to be considered for this exciting opportunity. Your skills, experience, and commitment to education are highly valued at Tropicalfete, Inc.
We look forward to receiving your application and learning more about how you can contribute to our mission. Thank you for your interest in becoming a part of our dedicated team!
For more information, please contact us via email at info@tropicalfete.com or call us at 646 504 3383.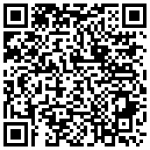 OTHER JOB WEBSITES
Here is an overview of various websites where job seekers can apply for jobs in various industries. These websites cater to a wide range of job seekers, from recent graduates and entry-level workers to experienced professionals, and cover various industries and regions. Job seekers can use these platforms to search for job openings, post resumes, and explore career opportunities: