Sri Lankan Reggae Artist, RasTamil, Connects With Jamaican Veteran Producer, Bobby Digital
Growing up in war-torn Sri Lanka motivated Franklin Fernando to go to battle. But instead of taking up arms, he armed himself with a Fender Stratocaster. After relocating to Canada, Franklin branded himself as RasTamil – combining 'Ras' (Rastafarian) and 'Tamils' (Sri Lanka's minority people) – and began making music that reflects the hope of cultures around the world coming together.
In an effort to work with the best in the Reggae industry, RasTamil reached out to Bobby Digital, initially requesting that he mix a song for him, but to his surprise, he was instead given a rhythm produced by the veteran producer for him to voice on. The result is the new single; Bluffing.
According to RasTamil: "The story behind the song is a long story. It goes back to a 5 year long experience I had with the music industry people I thought were true friends, but who ripped me off  with a grant money I got to make my first album. There were times they threatened me with emails saying my music career will go down. They made very negative comments, you know. They also tried to stop people who wanted to help me. But with the help of the Most High, I was able to remain strong and come out of people's negativity little by little. In the end I got this opportunity to work with Bobby Digital, which I've been trying to do for a very long time."
He went on to say: "When I wrote this song I had those threats in my mind which I am metaphorically using the "Blade" for. The message from this song is for the true soulful people who work hard every day and sometimes along the way they run into people who are wolves in sheep clothing and pretend to be friends and play with your trust. But if you are positive, strong and fearless you can conquer evil ways u know."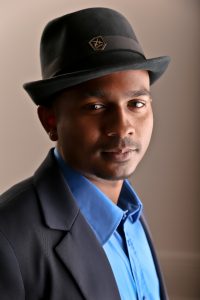 Listen Bluffing here: https://www.youtube.com/watch?v=hMAEvbuDjz8
DJs send an email to mjentmusic00@gmail.com for the MP3