Tropicalfete's Limbo Game Now Available on Google Play Store and Apple App Store
How low can you go? Start playing Tropicalfete's Limbo game today – a growing Caribbean Limbo dance game created by the non-profit organization, Tropicalfete, Inc., that engages in preserving and educating people on Caribbean culture.
As you overcome several challenges on the path to the best score, dance far away. Playing with and against friends and family to see who has the best skills is simple. One of Tropicalfete, Inc.'s many outstanding collections is the limbo game. But! Learn how to play our Caribbean-inspired limbo game in the interim!
Come celebrate with us as we launch our limbo game at Tropicalfete's upcoming Carnival Festival carded for June 25, 2023. The launching will take place at the Brooklyn Central Library Plaza located at 10 Grand Army Plaza Brooklyn NY, 11238 on Flatbush Avenue and Eastern Parkway. You can also review the event on Eventbrite! 
Tropicalfete Carnival Festival – Eventbrite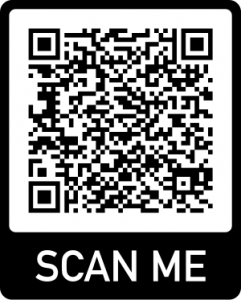 Tropicalfete's Limbo Game can be found on:
Tropicalfete's Limbo Game on Google Play Store
Tropicalfete's Limbo Game on Apple App Store
How to play?
1. Your aim is to dance away and pass under a low bar or obstacle without falling or dislodging the bar or obstacle.
2. Hold your finger on the screen to lean back.
3. If you lean for more than 4 seconds or hit the bar, you will fall and the game is over.
4. Get a high score and prove that you are a limbo master.
Tropicalfete's Limbo Game Features:
THE GAME THAT KEEPS YOU CRAVING FOR MORE
Over 4 different backgrounds keep you eager to play including the scenery in New York City. The game is being updated every week so be sure to visit the game and play as much as you can.
VARIETY OF OBSTACLES
You have quite a bit of different obstacles to look forward to. From a cow to a table to a palm tree and much more. How low can you go? Come on, let's dance away to see!
PLAY ALONE OR WITH FRIENDS
Reach the top of the scoreboard to compare your results with those of your friends and rivals!
KEEP INFORMED ABOUT TROPICALFETE'S ACTIVITIES
You can stay informed about our events and activities by staying in touch with Tropicalfete's social media channels, official website, and pop-up adverts. Make sure to subscribe to our newsletter and follow us on social media!
Levels range from easy to hard for all players to enjoy – accessible on the go, offline, and online.
Follow us to get news and updates: https://www.facebook.com/mytropicalfete/, https://twitter.com/tropicalfete, https://instagram.com/tropicalfete/, https://www.youtube.com/tropicalfete, https://tropicalfete.com/ to access the community.
Playing the Limbo Game on Tropicalfete is totally free. The opportunity to give to Tropicalfete, Inc. does exist, though. Please be aware that the donations will go toward our scholarship program, through which we choose up to three students annually to receive college scholarships. These scholarships are given out at our annual grand finale, A Cultural Gift for the Holidays, which takes place in December.