MIRIAM SIMONE'S "DEM A CHAT" REIGNS AT NUMBER ONE ON SURINAM CHART
London, UK. (July. 8, 2013) – Amidst growing international support of Miriam Simone's single, "Dem A Chat", there is nothing quite like the support you receive from your own country. For the past five weeks "Dem A Chat" has secured the number position on Surinam's Srs radio station.
"Dem A Chat", produced by iconic Digital B music label in Jamaica, has been well received locally. Its success is also growing internationally with airplay in the UK, Canada, USA and Caribbean islands such as Dominica, Grenada, Bermuda and Jamaica (Hits, Roots and Irie FM). Simone continues to support the promotions for this single with media appearances and stage performances. She is also exploring the possibility of an international tour. Recently she wooed audiences at the Parbo Festival, sponsored by Heineken. This was held in Saramacca, Surinam, with over 10,000 in attendance.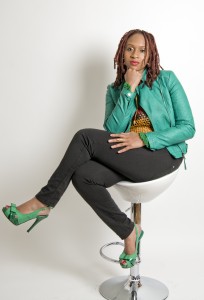 An ecstatic Simone stated: "I am happy that the people rate 'Dem A Chat' and with its success on Srs radio I am very content because I just left Holland to live in Surinam and the people embrace the music. It's a blessing."
###