Feel Up Records – dEVOLVE New Song ft TOK + New Mixtape
dEVOLVE DROPS EDM-MEETS-DANCEHALL SINGLE "BUBBLE GUM" FEAT. T.O.K. VIA FEEL UP RECORDS (MAR 11) + BRAND NEW FEEL UP RADIO MIXTAPE THIS WEEK
Miami-based DJ/Producer dEVOLVE recently released his EDM-meets-dancehall single "Bubble Gum," feat. T.O.K. via Feel Up Records (co-founded by Major Lazer's Jillionaire) on March 11th, 2016. The high-energy electro house banger, vocally highlighted by the heavy Jamaican patois of dancehall veterans T.O.K., is ready to turn up the energy in nightclubs and festival stages worldwide.

Listen to single dEVOLVE "Bubble Gum" feat T.O.K.:
"a fast-paced romp of electronic dance music….siren of synthesizers work like a shot of adrenaline—fuel for running the gauntlet of parties at WMC…" -LARGEUP
"Newcomer dEVOLVE has officially arrived on the scene..no surprise to find this track make its way to the masses via Feel Up Records- the label founded and ran by Major Lazer's Jillionaire" – EatSleepEDM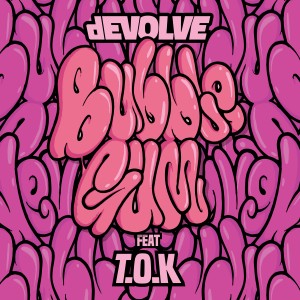 dEVOLVE follows the momentum of this release with an explosive free Feel Up Radio mixtape of his genre-blending sound, rooted in big room electronic music and fused with dancehall, soca, trap and hip hop influences. The mix includes "Bubble Gum," reworked versions of songs by Major Lazer, Bunji Garlin ft. R. City and Yellow Claw ft. Beenie Man, plus edits including Angela Hunte ft. Machel Montano vs. Afrojack vs GLOWINTHEDARK, GTA vs twoloud & Kaaze and Riton vs Cash Cash.
Listen Feel Up Radio mix now:
Under his other alias DJ Noodles, dEVOLVE has collaborated with some of the biggest names in music. He and Devastator remixed Beyoncé's "Partition," "Hey Mama" by David Guetta & his remix of Flo Rida's "GDFR" was prominently featured in blockbuster flim "Furious 7" as well as the soundtrack. In 2013, DJ Noodles was credited for producing Jason Derulo & Pitbull's "Fire." Previously between 2008-2010, DJ Noodles co-produced mixtapes with DJ Buddha for Pitbull. On the radio, he holds down Friday, Saturday and Sunday nights on Miami's new #1 Top 40 station HITS 97.3 FM.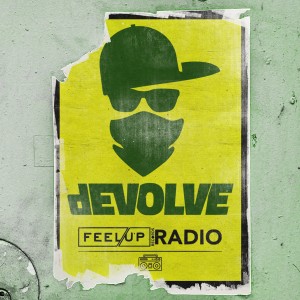 Mixtape TRACK LISTING:
Take Over Town (dEVOLVE Remix) – Bunji Garlin ft. R. City
Rock It To The Beat (dEVOLVE Edit) – Quintino vs Blasterjaxx vs DBSTF
LCA (dEVOLVE Edit) – GTA vs twoloud & Kaaze
VIPS – Skrillex & MUST DIE
Bomb A Drop – Garmiani
Bubble Gum – dEVOLVE ft. T.O.K
Flags! – Ingrosso, LIOHN, Salvatore
Get Back – NGHTMRE
Too Original (dEVOLVE Remix) – Major Lazer
Contagious – Nina Las Vegas & Snappy Jit
Push It – dEVOLVE
Cavalry – Wiwek ft. Big Freedia
Wha Ya Want (KANDY Remix) – Zanillya
Like So (dEVOLVE Edit) – Angela Hunte & Machel Montano vs Afrojack vs GLOWINTHEDARK
Bun It Up (dEVOLVE Remix) – Yellow Claw ft. Beenie Man
Work It – twoloud & Pranksters
Rinse & Repeat (dEVOLVE Edit) – Riton vs Cash Cash
WOW – Daddy's Groove & Mindshake ft. Kris Kiss
Boom (Jerome Price & James Hype Remix) – Major Lazer
Blood – Marten Horger & Drunken Masters
Fear – Henry Fong & Halfway House ft. Sanjin
Light It Up (Quintino Remix) – Major Lazer
Bubble Gum – dEVOLVE ft. T.O.K