TRON Spawns New Hit for Fantom DunDeal with "Come Over"
Trinidadian hit house TRON brings its new hit "Come Over" by Fantom DunDeal, now available worldwide from all major digital retailers (released on June 24, 2016), from FOX FUSE. The track is featured on the Grinders Riddim, which was originally released for the 2016 Trinidad Carnival season. Barbadian stunner Fantom DunDeal was added on the riddim for Barbados' annual carnival known as Crop Over, which is currently underway.
The sweet, groovy tune "Come Over" has been enjoying heavy rotation across the Caribbean, and in fact, has remained in the top 10 on the iTunes Barbados Top Songs chart for several weeks, peaking at #3, as Crop Over fever blazes across Barbados.
Lead by world-renowned producer, performer and deejay Derek Pereira, known to fans as Dawg E. Slaughter or Mr. Slaughter of X-Caliber Sound, TRON continues to transform soca music globally. "I'm very happy for the success Fantom DunDeal is experiencing and we are honored to help make this happen for him," states Pereira.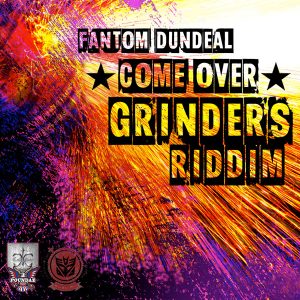 Please direct all press inquires to the FOX FUSE Publicity Department at 1-212-300-3813 orcontact@foxfuse.com.