Christopher Martin Set for a Sizzling Summer
New York, New York (July 16, 2013). International, young, hip and soulful reggae crooner Christopher Martin is set to make an impact on the music industry this summer.
Just completing his first performance on St. Kitts Music Festival Main Stage, Christopher Martin has made a stamp for all to remember. Marcia DaVal, a devoted St. Kitts Music Festival patron stated "He is truly a star. My friends and I came to see Beres Hammond and we left as Christopher Martin fans. A true artist who knows how to hone his craft, I saw a Star shine right in front my eyes tonight".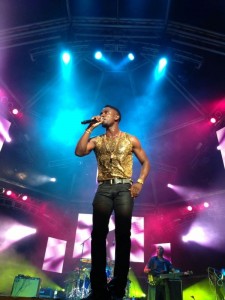 Courtesy of Triple the Focus Magazine
For Christopher Martin St. Kitts music festival was a wonderful show and the thousands in attendance showed him nothing but love from the moment he stepped on the stage until he departed.
"It was great and I felt great while performing and after my performance as well…I just give praises to the almighty" says Christopher Martin.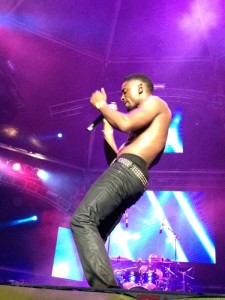 Courtesy of Triple the Focus Magazine
following his stellar St.Kitts performance it was off to Guyana. Christopher Martin had the sold out crowd, singing and dancing all night. The crowds favorite was Cheaters Prayer, Oh Na Na and Friend Dem.
As the summer kicks off its evident that Christopher Martin, is looking forward to a sizzling schedule. Just returning from Canada, where he headlined with Demarco and fellow artist Ajdrenalin, Christopher Martin is ready to head to New York.
Christopher Martin is confirmed for some of the summer major Festivals; NY's Grace Jerk Festival, Bay Front Reggae Festival, Hartford Carnival and Six Flags Great Adventures Caribbean Concert just to name a few.
"I'm very happy to see that the music is connecting with the masses in such a way that promoters see me as a must have on their events. I love nothing more than singing and performing for the people who support my music while gaining new fans at the same time. So the hectic promotion schedule is welcomed and I'm looking forward to delivering performances that will leave solid impressions on music lovers everywhere Cheeny Big Son pass through" says Christopher Martin.
This weekend Christopher Martin heads to New York where he will perform alongside Shaggy and Fab-5 band at New York's Grace Jerk Fest, in Queens NY Sunday July 21.