Wayne Wonder Performs on B.E.T 106 and Park
New York, New York (August 26, 2013). Grammy nominated, billboard reggae artist Wayne Wonder stops by BET106 & Park before embarking on his European tour last week.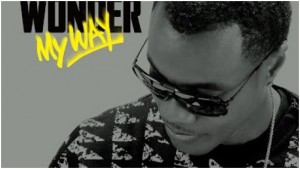 On Monday, August 19th Wayne Wonder performed a fans favorite 'No Letting Go', in front of a screaming audience age ranging from 14 – 18 year olds. Accompanied by two of the industries top dancers Kemi and Ms. Likkle Bit, Wayne Wonder performance was full of high energy for the 106 & Park audience.
After his performance at B.E.T 106 & Park, Wayne Wonder was asked how it feels to have the youths singing along with him through his entire performance. "It shows that good music is not only timeless but also ageless" says Wayne Wonder. The audience were on their feet, waving flags representing their Caribbean island and singing in unison. The Caribbean day special performance will air on B.E.T Friday, Aug. 30, 2013.
Immediately after his performance on B.E.T 106 & Park, Wayne Wonder only had enough time to pack his bags and head to the airport as he was scheduled to embark on his two weeks European Tour.
With his current album 'My Way' doing well in Europe the demand to see Wayne Wonder perform his new singles are enormous.
"It's a good feeling to know the fans continue to embrace me and my music and the demand to see me perform globally still remains" says Wayne Wonder.
Currently Wayne Wonder is promoting his 'Caught Up' video, which is the second single off his album 'My Way'. This video was featured on B.E.T 106 and Park during his performance as well. Don't forget to tune in on Friday August 30th on BET 106 and Park.