Wayne Wonder New Album 'My Way' Out December 4.
Wayne Wonder appears on the nationally syndicated television show The Daily Buzz. The Jamaican-born, Miami-based singer will wake up American households with his sizzling new single "Drop It Down Low" and discuss his long-awaited album My Way, which hits shelves December 4 on Singso Music.
The Daily Buzz, also branded as "theDBZ," is a breakfast television news and infotainment program produced by Fisher Communications that broadcasts every weekday morning for three hours each day. The Daily Buzz is currently carried on stations in 165 U.S. television markets – mostly affiliates of Fox, MyNetworkTV, The CW or The CW Plus programming service.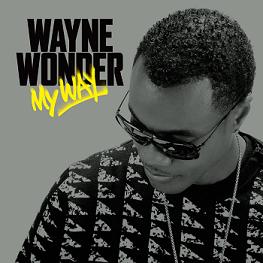 25 years deep, 12 albums strong, Wayne Wonder is gearing up for his first album in six years, My Way, out December 4 on his own label Singso Music. Recorded in his primary residency of Florida as well his native country, Kingston meets Miami on this 14-track opus of tropical reggae anthems and sexy club bangers. My Way features guest vocals from Shaggy on "Don't Say No" and r&b sensation Mya on "If I Ever."
While Wonder breathes new life to his sound, he stays true to his signature blend of irresistible island rhythms, catchy hooks and flawless vocals. This is the winning formula that catapulted him to the national spotlight in 2003: earning him a live performance on NBC's Saturday Night Live, a MOBO Award for Best New Reggae Artist, one of year's biggest hits "No Letting Go" (peaking at #11 on the Billboard Hot 100 Chart) and a GRAMMY nomination for Best Reggae Album on No Holding Back (Atlantic Records).
MY WAY TRACK LISTING:
1. Caught Up
2. Drop It Down Low
3. Sweet Dreams
4. Anna Lou
5. Crush On You
6. All About You
7. Xtra Ordinary
8. This Time
9. Like The First Time
10. If I Ever ft. Mya
11. Don't Say No ft. Shaggy
12. Lovely Days
13. Put Your Drinks Up
14. Over All