TropicalFete Inc Presents: CountDown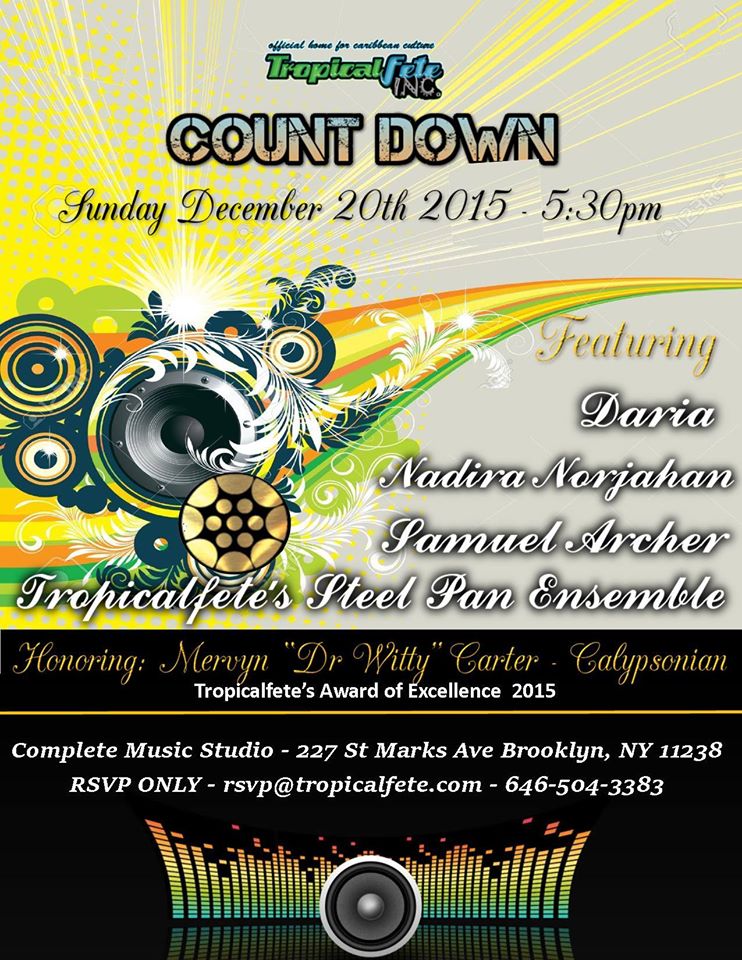 I would like to invite you to the Tropicalfete's Countdown. Featuring Live performances of Daria, Nadira Norjahan , Samuel Archer, Tropicalfete Steel Pan Ensemble and much more.
Tropicalfete's Award of Excellence 2015 will be presented to Calypsonian Dr. Witty.
Some of the top songs of the year and holiday songs will be spun by Selector Richard.
Book now and enjoy great food, remarkable dance and music with great Artists
Come and support the Youth and a wonderful cultural organization.
See you on Dec 20 and don't forget to Invite your friends…