Congolese Cultural Creations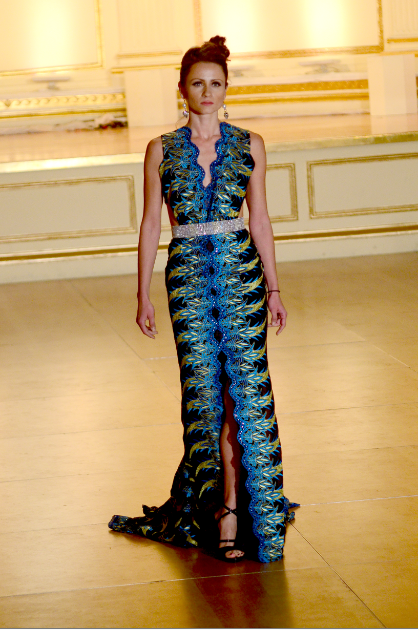 Contributing cultural fashions to New York Fashion Week is always welcomed in a city of cultural diversity. During market week in September, African elegance arrived at New York's Plaza Hotel. The Kapy Bash Mode collection debuted in a collective showcase of international presenters to an audience of style enthusiast, fashion influencers and media makers. Kapy Bash Mode offers African ethnic gowns that are inspired by cultures from the Democratic Republic of the Congo. The Kapy Bash Mode uses liputa, ankara, french lace, bazin, satin and linen fabrics. There is a soon to debut resort line of acrylic swimwear fashions and ankara boxer shorts for men. The creator, Kapinga Bashala has been designing for the Kapy Bash Mode brand for twenty-six years. She has designed custom gowns for television personalities, government dignitaries, pageants and bridal parties.
"There are many negative misconceptions about African cultures and lifestyle. Contemporary African fashions are demystifying the negative stereotypes. With each ethnic gown I create, I share an experience of Congolese's cultural decadence with the world." explains Kapinga.
With her busy schedule, Kapinga still finds time to be philanthropic by helping to fund educational programs for underprivileged children in the Dem. Rep. of Congo. Kapinga also helps misfortunate Congolese women develop fundamental skills for starting a small business. Half of KBM's online procedes goes to fund the charity 'Kapy Bash for Mothers and Children'. Sharing culture through fashions not only helps others experience unique heritage, it helps preserve heritage through collective economics. Now that is a sustainable trend that is always in style.