Nathanael Delivers New Gospel Gem "Lord Of Hosts"
Trinidadian Gospel sensation Ryan "Nathanael" Hamilton delivers his new Gospel gem "Lord Of Hosts," now available worldwide from all major digital retailers (released June 24, 2016), from FOX FUSE. Nathanael penned the inspirational track, with production handled by him and his brother under their songwriting and production company Fisherman Project. It was co-produced and engineered by Kasey Phillips of Precision Productions.
"Lord Of Hosts" is a pulsing militant offering that speaks of reliance and defiance – relying and trusting God wholeheartedly, and standing resolute in the face of difficulty and adversity. "We wanted the musical energy to mirror that – not passively, but an aggressive boldness assured in faith," Nathanael reveals.
This track is one of the first releases from his upcoming debut album. "Primarily, I wanted to introduce the sound and theme of the project," says Nathanael. "Musically, we're going to be pushing the envelope in regards to the fusion of different sounds – mixing our native Caribbean sounds – dancehall, reggae, soca, with pop culture and urban elements. It's something I've been pursuing for some time now and the hope is that I can continue to develop it."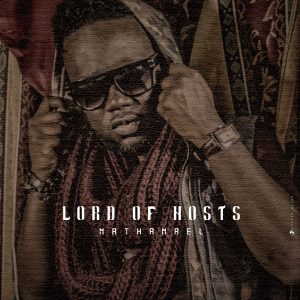 Please direct all press inquires to the FOX FUSE Publicity Department at 1-212-300-3813 orcontact@foxfuse.com.