YTM Recordz Drops Classic Soca Vibes on "Bessi Down" by Mr. Legz
YTM Recordz drops classic vibes on its new soca hit "Bessi Down" from Grenadian soca thriller Mr. Legz, now available worldwide from all major digital retailers (released June 24, 2016), from FOX FUSE. Released for the 2016 Spicemas season, Grenada's annual carnival celebration, "Bessi Down" continues to make major noise for YTM Recordz, as it breaks into the global soca market, with many more releases on the way.
Based in Brooklyn, New York, YTM Recordz is captained by producer and performer Hector "Mr. Legz HT" Thomas, who is a triple threat on the track as its songwriter, producer and artist. The multi-talented Mr. Legz was determined to create his own music studio, which he accomplished in 2010 and has been churning out the hits ever since. "Bessi Down" was co-produced by Randell Thomas for YTM Records, and co-written by Chad Alexander.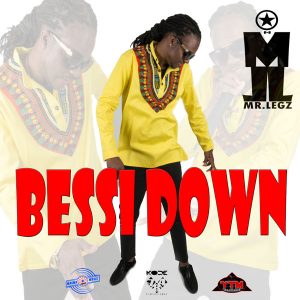 Please direct all press inquires to the FOX FUSE Publicity Department at 1-212-300-3813 orcontact@foxfuse.com.