Spice Concoction Brews "The Movement" for Laura Lisa and Skinny Fabulous
Vincentian soca star Skinny Fabulous teams with Grenadian sensation Laura Lisa for the new Spicemas hit "The Movement," now available worldwide from all major digital retailers, from FOX FUSE. The high-energy, power soca tune was penned by Laura "Laura Lisa" Richardson and Gamal "Skinny Fabulous" Doyle, and the song was released for the 2016 Spicemas season, Grenada's annual carnival that is currently taking place on the Spice Isle.
"The Movement" is executive-produced by Grenada-based Spice Concoction, headed by Angus Steele. "I've always shared a passion for Vincy music and during my four years working there, that passion increased as I worked closely with Soca Dans," Steele reveals. "Then came this track that Laura Lisa wrote and needed a collaboration, and she said suggested Skinny and the rest is history."
Produced by Grenadian production house Rubato Studios, "The Movement" was organically created after Skinny Fabulous journeyed to Grenada to work with Laura Lisa, and this successful collaboration signifies a major step in her musical career. "Skinny came to Grenada and the studio was lit up and on fire," Steele discloses. "That session created the theme for this monster, 'The Movement,' as it is indeed a movement on Laura Lisa's musical journey to further greatness."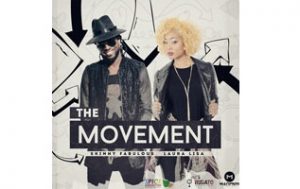 Please direct all press inquires to the FOX FUSE Publicity Department at 1-212-300-3813 or contact@foxfuse.com.