WIZ Records Wins with "TBB (Throw Back Bumpa)" by OTIS
WIZ Records wins with its new soca banger "TBB (Throw Back Bumpa)" by OTIS, available worldwide from all major digital retailers on June 17, 2016, with pre-order available now, from FOX FUSE. Hit producer Shawn "Mr. Roots" Mitchell, who heads the Brooklyn, New York-based imprint WIZ Records, crafts the spicy, groovy soca hit for Spicemas, Grenada's annual carnival celebration, which is currently underway.
"TBB (Throw Back Bumpa)" – which is essentially how you wine to soca music, finds Grenadian sensation OTIS instructing a gyal how to dance to his tune. The Afrobeat and Zouk-infused soca song was written by fellow soca artist Ricardo Drue of Tailormade Music, with Mitchell, OTIS and Drue enjoying a strong partnership that has resulted in numerous hits for all parties, during recent years. OTIS shot to fame after winning the 2010 Soca Monarch and Road March titles in Grenada (with his breakout hit "Tornado," which was penned by Kerwin Du Bois), and looks forward to another sensational season with "TBB (Throw Back Bumpa)."
Shawn Mitchell is a renowned bassist and is currently a member of reggae star Collie Buddz's band; he was previously a long-time member of soca icon Machel Montano's HD Band. He regularly rotates between traveling the world to spread reggae vibes with Collie Buddz and hitting the studio to create hot soca sounds for the masses. Mitchell embarks on a European tour with Collie Buddz at the end of June, as his soca productions continue to burn up airwaves and playlists at Spicemas and carnivals, globally. "The WIZ Records mission is to create pure, authentic music that can be appreciated worldwide and last through the ages," he adds, a goal he is certainly already accomplishing.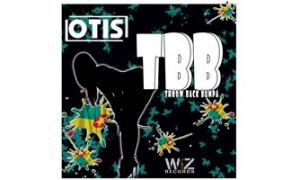 Please direct all press inquires to the FOX FUSE Publicity Department at 1-212-300-3813 or contact@foxfuse.com.