Soca Icon Blackie Keeps the Hits Coming (MUSIC INSIDE)
New York, NY (FOX FUSE) – Legendary soca entertainer Irvin "Blackie" Blackman brings his eclectic and celebrated brand of Caribbean music to the masses, as his full catalog of music is now available worldwide from all major digital retailers, from FOX FUSE. Born and based in Trinidad and Tobago, Blackie is celebrating over 26 years in the music industry. He is hailed as one of soca music's longtime leading lyricists and entertainers, who consistently delivers with witty lyrics and fun-filled performances, and has much more in store for years to come.
Blackie was a member of Trinidad and Tobago's Coast Guard, when he first dipped his toes in music by entering the annual calypso competition in 1983. He won that competition in the first two years he competed. He then burst onto the national scene in 1991, with his breakout hit "Form A Line An Wine," which cemented him as an artist and carried him beyond borders, performing for crowds across the Caribbean and North America. He was a finalist in the Power Soca Monarch competition in 1994 and then in 1999, his smash pan kaiso hit "Ting Tang" won him the Pan Road March title, as well as the title for most-played pan song in Panorama. He later switched from pan kaiso to soca humor or happy soca music, which he continues to create today.
"After 26 years of giving the world happy soca music, I'm very excited to have all of my music now available digitally to the entire world, for the very first time," states Blackie. "Expanding my reach digitally means my music is now easily available to anyone, anywhere in the world, so it's an incentive to keep bringing the hits, as long as I can."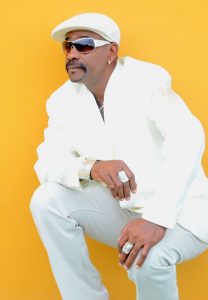 Blackie's magnificent staying power continues, as is evident with his soca releases for 2016, including "If She Wrong, She Right," "Pick Up One" featured on the Buss Riddim, and "Something Tonight," with many more on the way, including his new reggae jam "Special Request." His hit albums are all now available digitally worldwide, including Sweetness, He Lie (debuted at #49 on the iTunes U.K. Reggae Top Albums chart) and Confession, giving longtime and new fans more collector's items from this Caribbean music icon.
"It's great to represent soca icons like Blackie in our catalog, who are still churning out quality music," states Zack Cohen, CEO of FOX FUSE. "We're happy to be working with him on the continued expansion of his musical repertoire, and thrilled to make his music fully available worldwide."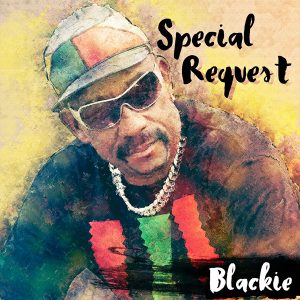 For more information on Blackie, follow his daily moves on Facebook.com/Irvin.Blackman, Twitter.com/IrvinBlackman1 and Instagram.com/IrvinBlackman25. Please direct all media inquiries to the FOX FUSE Publicity Department at 212-300-3813 or contact@foxfuse.com.