CTFF Community Film Screening Regent Park, Aug 3, Free to all
CaribbeanTales International Film Festival
http://www.caribbeantales.ca/CTFF
Community Partners With
Regent Park Film Festival – Under The Stars*
http://regentparkfilmfestival.com/year-round/underthestars/
FREE OUTDOOR SUMMER SCREENING
AUGUST 3, Regent Park (the Big Park), 620 Dundas Street East
7 p.m. Pre-show activities  – 9 p.m. Movie
CTFF has partnered with the Regent Park Film Festival, once again, for the Under the Stars Community Screening on August 3, featuring the short film Mr. Crab (Faisal Lutchmedial, 2011, Canada, 8 minutes) and feature film The Jungle Book (Jon Favreau, USA, 2016, 1 hour 46 minutes). The Jungle Book is a well-known story featuring Mowgli, a man cub raised by a wolf pack who has to decide whether he is human or part of the wild. This film is the latest adaptation of the well-loved book.
*Rain Plan – if it rains, all activities and the movie will take place in Daniels Spectrum at 585 Dundas Street East. Stay updated by following us on social media.
REMINDER: Media Accreditation for the festival, Sept. 7 – 17 is now open, please register at http://www.caribbeantales.ca/CTFF/media/
Planet3 Communications, Joanne Smale
This year's Festival, September 7 – 17, includes nine feature-length and 17 short films in Official Competition for the CTFF Jury and Audience Awards, to be announced on Closing Night – September 17.
From September 6 – 11, the Festival hosts the 8th Annual CaribbeanTales Incubator Program (CTI). This year for the first time the CTI is sponsored by Flow, the Caribbean's leading TV and communications provider, as part of its commitment to the development of the Caribbean filmmaking industry. For further information please visit http://caribbeantales.ca/CTI/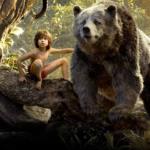 PUBLIC INFORMATION:
For more information about the Festival, please call the CaribbeanTales International Film Festival Office line on: 416-534-8308 or our mobile line: 647-739-4294 or visit our website [Link]http://www.caribbeantales.ca/CTFF/ and through our email [Link]caribbeantales@gmail.com