BASSink Productions Bites into Crop Over with the Zika Riddim
Barbadian production house BASSink Productions injects carnival fervor with its new hit compilation Zika Riddim: 2K16 Soca, now available worldwide from all major digital retailers (released June 24, 2016), from FOX FUSE. Composed by producer Dwain "Dwaingerous" Antrobus, the electrifying riddim was released for the 2016 Crop Over season, Barbados' annual carnival celebrations, where it continues to receive heavy fanfare. It also received a coveted featured on the iTunes U.S. Reggae New Music chart and debuted in the top 100 on the iTunes U.S. Reggae Top Albums chart, during its week of release.
The up-tempo, high-energy Zika Riddim: 2K16 Soca boasts seven new Crop Over anthems from soca stars, including Lil Rick with "Brek Down De Fence," King Bubba FM with "What A Rush," Flipo with "Doctor" and Verseewild with "Roll It." The riddim continues to be the soundtrack for Crop Over and fans are now enjoying its pulsating sounds across the world.
BASSink Productions, lead by Dwaingerous, has been on the forefront of the Barbadian soca movement and has been integral in making the island nation a serious contender in releasing quality soca music, for years now. Dwaingerous earned his stripes as the lead keyboardist in soca star Machel Montano's HD Band, and now brings sweet soca sounds to the global masses in a bigger way, with productions like the Zika Riddim.
TRACK LIST
1. Lil Rick – Brek Down De Fence
2. King Bubba FM – What A Rush
3. Verseewild – Roll It
4. Flipo – Doctor
5. Stiffy – Whip It Real Good
6. Hypa Kids – Bubble-Ish
7. Supa Hype (Barbados) – Outside Man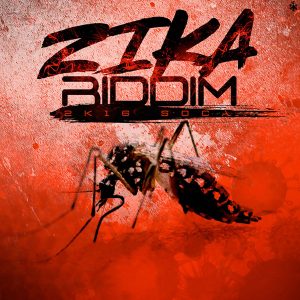 Please direct all press inquires to the FOX FUSE Publicity Department at 1-212-300-3813 or contact@foxfuse.com.