Beres Hammond, Maxi Priest & Morgan Heritage
Jamaica's most prolific crooner Beres Hammond is touring in support of his latest critically acclaimed album, One Love, One Life. Known to many as the "Otis Redding of Reggae," Beres Hammond has been producing and pouring out his smoky-sweet vocals over every kind of riddim track for almost 40 years. His latest double-disc studio album One Love, One Life, released November 11, 2012 on VP Records, peaked at #1 on Billboard's Top 10 Reggae Album chart and has been hailed by Rolling Stone as "one of the best albums of a four-decade-long career." The first disc One Love includes his signature classic lover's rock sound, while the second disc One Life contains more of his socially-conscious, spiritually empowering tunes. Beres Hammond produced 19 of the 20 songs with co-producers Donovan Germain on "No Candle Light," Collin "Bulby" York on "In My Arms" and Michael Fletcher on "More Time." Purchase One Love, One Life now on iTunes.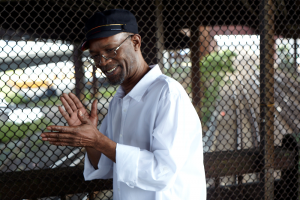 Beres has consistently produced number one hits and iconic reggae anthems still played today. He has also garnered an international fan base from around the globed an performs non-stop ¬– repeatedly selling out some of the country's largest and most prestigious venues (Barclays Center, Theatre at Madison Square Garden and Radio City Music Hall). Beres recently made his national U.S. television debut this past December on Late Night With Jimmy Fallon, performing alongside The Roots. He is also a star favorite among Rihanna, Drake, Alicia Keys, Carl Thomas and Wyclef Jean.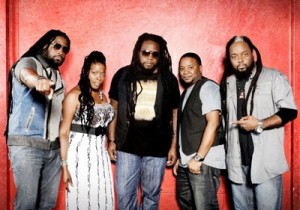 Morgan Heritage, one of contemporary reggae's most powerful forces, will return to New York City in support of their first studio album in five years 'Here Come The Kings.' On Aug. 5, the group will perform at Brooklyn's Wingate Field, as part of the free Monday MLK Jr. Concert Series. Then, they head to SOBs the following day for their album release event. They will be playing songs from 'Here Come The Kings' (VP Records, June 11), which recently peaked at #1 on South Florida's reggae chart. Filled with brilliant instrumentation and empowering lyrics, the 12-track set explores new sounds that successfully fuse roots, r&b, and a hint of dancehall evident on the album's first single "Perfect Love Song," which peaked at #1 on UK and Jamaica Reggae charts.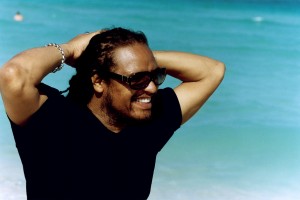 International reggae star Maxi Priest is back with the new single "Easy To Love," available now digitally through VP Records. The lover's rock anthem, on the "In My Arms" riddim produced by Colin 'Bulby' Yorke, will be featured on Maxi Priest's upcoming studio album slated for release this fall on VP Records. Maxi Priest joined Shaggy on FOX Good Day NY on July 19 and will return to perform his new single.
Maxi Priest, who has been spreading reggae music across the globe since the 1980s, has rightfully earned his place among other greats such as Bob Marley, Jimmy Cliff, Toots & The Maytals and Dennis Brown. He is one of only two British reggae acts (along with UB40) to have a U.S. Billboard #1 hit "Close to You" in 1990, his duet with Roberta Flack, "Set the Night to Music" reached the U.S. Billboard Top 10 in 1991, and his duet with Shaggy in 1996, "That Girl," was also a hit in the United States, peaking at #20.