ROMAIN VIRGO LAUNCHES HIS 'LOVESICK' RELEASE WITH MONTEGO BAY AIRPORT POP UP, ON STAGE AND GROOVIN IN THE PARK ANNOUNCEMENT
In anticipation of his upcoming album "LoveSick", out March 30th and a UK tour beginning next week, VP Records artist Romain Virgo will be doing special pop-up performances at Sangster International Airport in Montego Bay Airport in Jamaica on Sunday March 25, 2018. The performances will be held between 11am and 2pm, pre-security at the check in area with the main performance being at the main terminal, post security. Travelers are encouraged to come early to see both performances.
His latest single "Still" is a passionate ballad over the upbeat Skyspraper Riddim by Richie Stephens, a forthcoming video is premiering tomorrow on the hit Jamaican show "On Stage." The European tour will include stops in Germany, The UK, Holland and Switzerland (all dates below). He will be setting up U.S. dates later this year.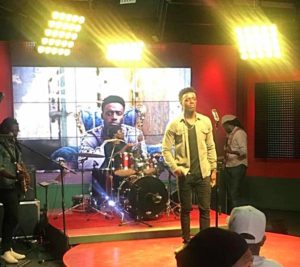 He was also the first act confirmed to be performing at popular outdoor concert, Groovin in the Park, held yearly at Roy Wilkins Park in Queens. This year it will be on Sunday, June 24. Last year acts included R. Kelly, Tarrus Riley and Busy Signal.