VP Records New Artist Showcase Rocks Brooklyn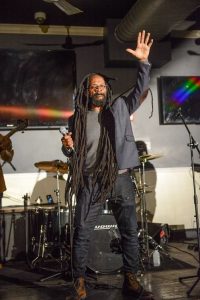 The first VP Records' New Artist Showcase at Milk River in Brooklyn, NY was held on May 18, 2017. VP acts Spiritual and Addis Pablo plus VP Associated Label artists Prince Royal and Mark Balet performed songs from their latest projects to an audience of media and industry professionals.
Headliner Spiritual made his debut performance in New York with a five song set including 'Time Has Come', Stand Up for Rasta', the leading singles off his first album "Awakening". The artist was in New York to shoot the video for his single 'Stand Up To Rasta.' The Jamaica based singer delivered a high caliber performance with strong vocals and confidence of a veteran entertainer.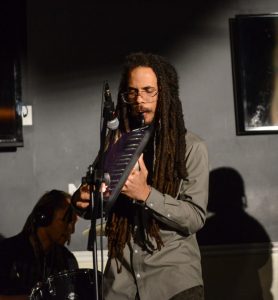 Melodica player Addis Pablo performed a selection of original songs and familiar hits from the Augustus Pablo catalogue including a rendition of Hugh Mundell's 'Africa Must Be Free By 1983.' The son of reggae legend Augustus Pablo has been in music full-time since 2014 when he released his debut album, "In My Father's House". The showcase gave the audience a taste of the Augustus Pablo tribute Addis will perform at the Greensleeves 40th anniversary concert at BB King Blues Club in Times Square on June 21st Pablo also used the occasion to promote the recently released album "Riddimentary: Suns of Dub Selects Greensleeves" from the collective, Suns of Dub.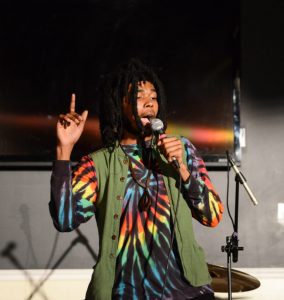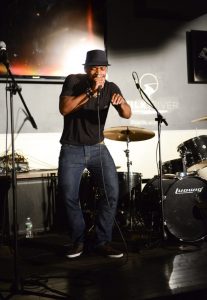 VPAL Music- the independent distribution arm of the VP Music Group was represented by track performances by Prince Royal, a roots reggae musician from St. Catherine Jamaica whose new album "Mental Revolution" will be released this summer. Mark Balet, a Brooklyn transplant and reggae soul artist, opened the show with an exuberant set of songs off his latest "Holy Grounds" project.
For more information on Spiritual, please visit: https://www.vprecords.com/spiritual/.
For more information on Addis Pablo, please visit: https://www.facebook.com/addispablomusic
For more information on Prince Royal, please visit: https://soundcloud.com/princexroyal
For more information on Mark Balet, please visit: http://www.markbaletmusic.com