Estate 101 Ultra-Premium All-Inclusive makes it's Carnival Saturday return
After its landmark 2016 & 2017 editions, the Estate 101 All-Inclusive returns to appease the needs of the premium partying public at its lush Maraval, P.O.S. venue on Saturday 10th February 2018.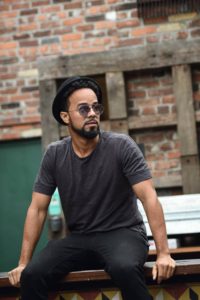 This event is not only geared to be the perfect occasion for both local and visiting Carnival enthusiasts to mix, mingle and let loose in a first-rate venue but also presents a perfect partying platform for those priming up to hit the road on Carnival Monday & Tuesday.
As done for the previous fetes, the Estate 101 staff will pull out all the stops to create and maintain an amazing, festive atmosphere all evening long and promises nothing short of superb food and beverage offerings, first class music, and an exuberant, exclusive crowd set in a location which is synonymous for memorable soirees.
This modern-day Carnival Saturday staple will offer patrons dishes from different parts of the world and give visitors to Trinidad and Tobago the opportunity to sample each facet of the islands' culinary culture such as Indian, African, Chinese & Middle Eastern food options.
The fete's impressive spread of cross-cultural cuisine will be complemented by its wide range of premium drinks, spirits and exotic cocktails as well as top DJs and an unmatched line-up of local & regional entertainment.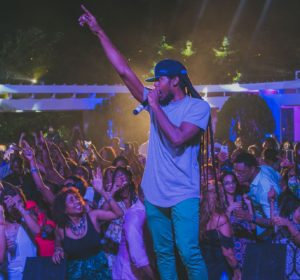 The Estate 101 ultra-premium all-inclusive will feature stellar performances by Kes the Band, Patrice Roberts, 2017 International Soca Monarch Voice, Shal Marshall, Chutney-Soca star K.I. and his band, 2017 T&T Road March Champions The Ultimate Rejects featuring MX Prime, Barbadian Soca star Rupee, Ricardo Drue, Tizzy, Orlando Octave, West Indies Cricketer turned artiste DJ Bravo and a special appearance by veteran Antiguan band Burning Flames.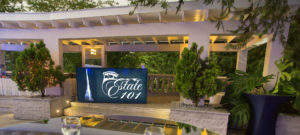 This year's edition of the fete, will have a celebrity host in the form of actor Robert Riley known for his roles on hit TV show such as Elementary, Underground and the new CW Dynasty reboot.
Robert will be joined onstage by his co-host, local internet sensation and personality Ro'dey.
Most notably, the Estate 101 all-inclusive attracts a decent, fun-loving crowd,  a unique variety of the young and 'young at heart' who come out to ignite their Carnival weekend in true fine fashion.
Experience the ambiance, entertainment and amenities of the 'Estate 101 ultra-premium all-inclusive' on Carnival Saturday 10th February 2018, at Estate 101, 101 Saddle Road, Maraval, P.O.S. from 5pm – 12 midnight for $900 TT ($150 US).