Nadia Batson Brings Ladies Anthem "Fluffy"
Trinidadian soca star Nadia Batson teams with Martian Music for her new sassy hit "Fluffy," now available worldwide from all major digital retailers (released June 10, 2016), from FOX FUSE. The provocative, dancehall-soca fusion track is released during summer time and outside of the typical soca season or during Trinidad Carnival, as Batson brings her hits year round and for the masses to enjoy around the world.
An ultra-talented singer and celebrated songwriter, Batson drops her vocal and lyrical prowess, tackling age-old issues such as beauty and confidence in "Fluffy." As the lead vocalist of the Caribbean's top all-female soca band SASS Nation, she has become the voice of this generation for females, with themes of strength, self-esteem and confidence instilled in her music. "'Fluffy' is a song that celebrates confidence," states Batson. "I believe that all women should feel comfortable in their skin. It's about time we start expanding our ideals on what is considered the 'standard of beauty.'"
Martian Music's head producer Erikkson "Don Iko" George puts his versatile spin on the track, crafting a ragga soca and dancehall-infused melody, with George and Batson sharing songwriting duties. "Fluffy" continues a string of smash collaborations between Martian Music and Batson, and is a sizzling follow-up to her latest album Real, which was released in February and is now available worldwide from FOX FUSE.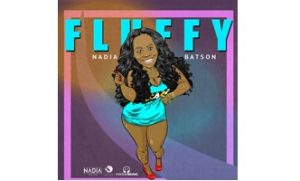 Please direct all press inquires to the FOX FUSE Publicity Department at 1-212-300-3813 or contact@foxfuse.com.