BASSInk Crafts Crop Over Hit for Shanta Prince
Barbadian hit house BASSink Productions crafts a new hit for Shanta Prince with "We Loose," now available worldwide from all major digital retailers (released June 10, 2016), from FOX FUSE. Composed by acclaimed Barbadian producer Dwain "Dwaingerous" Antrobus, the groovy soca song is released for the 2016 Crop Over season, Barbados' annual carnival celebrations that culminates in August.
Bajan songbird Shanta Prince is a powerhouse on the stage and her soulful sound is evident in the sultry vocals that she belts out on "We Loose." The up-tempo party anthem is already a fan favorite with soca lovers in Barbados, where it has also been in rotation on radio since its release, and is guaranteed to gain more fans as it now bows internationally.
The sizzler was written by Trinidadian songwriting collective Full Blown Entertainment, which is behind some of the biggest hits in soca music today. "It's always a pleasure teaming up with Dwaingerous and BASSink Productions, and along with the phenomenal writing talents of Full Blown, we've created a soca anthem for you to have a party wherever you are – whether you're going to a party or you're enjoying as a party-of-one," reveals Prince. "I hope you all get loose when you listen to it!"
BASSink Productions, lead by Dwaingerous, has been on the forefront of the Barbadian soca movement and has been integral in making the island nation a serious contender in releasing quality soca music, for years now. His new riddim released for the Crop Over season – the Way Up Project (now available worldwide from FOX FUSE), is currently featured on the iTunes U.S. Reggae New Music section and debuted in the top 40 on the iTunes U.K. Reggae Top Songs chart.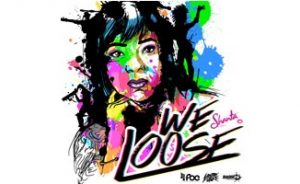 Please direct all press inquires to the FOX FUSE Publicity Department at 1-212-300-3813 or contact@foxfuse.com.