Mzs Quanny Promotes "Badness"
Dancehall and R&B lovers have a new song to add to their playlists with the release of Mzs Quanny's new track, Badness. Produced by Versii Don Records, the track is featured on the Sex Slave Riddim. The music video was shot in North Philadelphia by videographer Mr. Bizness and released in February 2018, just a month after the single's release.
Crossover hits have been the rage lately and this song is hotly tipped to be a smashing hit. Badness is a smooth track poured over a high energy Dancehall and R&B beat, paired with the singer's soothing vocals skilfully navigating spot on lyrics, and creating a vibe that lovers of both genres can enjoy.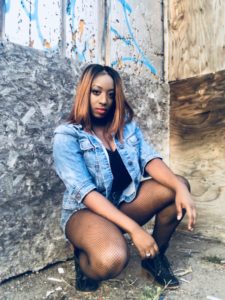 Born in New Jersey and raised in Philadelphia by Jamaican and Kittitian parents, Quandasha "Mzs Quanny" Huggins aims to always create music that stays true to her culture and roots, hence the Jamaican and American influence in her music.
Currently an independent artiste, the singer is steadily making a name for herself, going after all the dreams she's had since she was four years old. Inspired by "Showtime At The Apollo", her early start in music began at age five, when she joined her school's choir. Her constant drive and passion for music has seen her opening for singers such as Wayne Wonder, Spragga Benz and Aidonia and has gained her overseas support in countries such as Italy and England.
The song follows previous releases such as Beast, Bruk It Off and No Wotless Performer. In between promoting Badness, Mzs Quanny is working on new music, which her fans can not only enjoy but relate to as well. "I'm hoping to reach a lot more people, see all the places I haven't gotten to see and just spread my vibes through my music not just for the meantime but for a lifetime," she said.
Badness is available digitally for streaming and purchase. It can be found on sites such as SoundCloud, YouTube, Amazon, Deezer and Spotify.