JAH9'S "LOVE HAS FOUND I" PREMIERES NEW SINGLE OUT TODAY
Jah9's new single "Love Has Found I" will be available everywhere this Friday April 6th. The soulful, passion filled track shows a different musical direction for the roots and dub songstress. Blended with emotive lyrics and rich melodies, "Love Has Found I" is an enchanted recipe of musical excellence.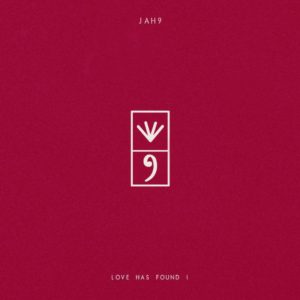 Produced by Clive Hunt, the song premieres today, April 3rd on Jah9's SoundCloud. April 3rd also marks Haile Selassie's wife Empress Menen Asfaw's birthday. "The truth of his imperial majesty is made beautifully obvious when we observe Empress Menen and the uninterrupted union they shared," said Jah9 on Haile Selassie and Empress Menen's relationship. Jah9 follows the Rastafari culture and her music reflects the Rastafari way of life and beliefs which include African heritage, social consciousness and a healthy lifestyle.
Keeping a busy schedule, Jah9 recently did a panel discussion at UK's Birmingham City University and The University of the West Indies where she discussed Reggae culture and Sound System Innovation. She is currently working on a full-length album following 2016's "9".