VIDEO FOR ROMAIN VIRGO'S "STILL" PREMIERES TODAY
The visual for Romain Virgo's album "Still" is out today just days before the release of this third album release "LoveSick" out on VP Records this Friday March 30th. A clip of the video premiered on the hit Jamaican TV show "On Stage" this past Saturday and the full digital video premiered on the new publication for Jamaica and its diaspora, BASHY and can also be seen on his VEVO page.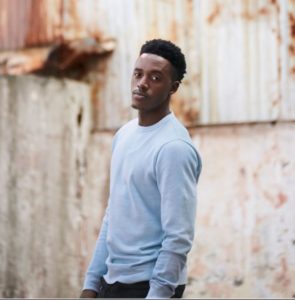 The video directed by Nile Saulter and filmed on Wickie Wackie Beach in Kingston Jamaica, follows Romain on a quest to win over his lady love. The passionate ballad over the upbeat Skyscraper Riddim by Richie Stephens, is an anthem for lover's who have lost but do not give hope.
The singer has kept busy with an array of appearances and performances. He gave a pop-up performance at MBJ Sangster International Airport this past Sunday and is now gearing up for a UK/European tour with the first 5 stops being in Germany for Reggaeville's Easter Concert Special. Please see dates below.
In April, he will continue the momentum by performing for Team Jamaica Bickle at the Penn Relays and donating a portion of proceeds to every download of "Still" to assist athletes at the relay carnival. Later this Spring he will be performing at The Best of the Best Concert in Miami this May and Groovin in the Park in Queens, NY this June.
About LoveSick
"LoveSick" takes listeners on a journey that explores every emotion felt when finding love, losing love and finding love again. In the many twists and turns of romance and relationships, Romain represents a young man who has experienced it all and now has a dynamic story to tell. Executive produced by Niko Browne for Lifeline Music, with additional production by Sting International and Vikings Production, the album presents a new pop reggae sound traced with his signature lovers rock style woven throughout. His latest single "Still" is a passionate ballad over the upbeat Skyspraper Riddim by Richie Stephens.