Multi Media Personality Nikki Z's Social Impact Recognized by Hip Hop Legend LL Cool J
Multi Media Personality Nikki Z's Social Impact Recognized by Hip Hop Legend LL Cool J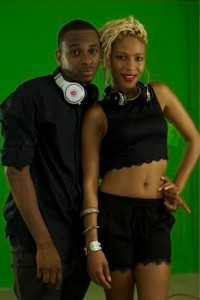 Worldwide – Dubbed the Caribbean Ryan Seacrest, popular media maven Nikki Z social media impact is evident in her many endeavors, but never more so than this week when she received an acknowledgement nod from legendary Grammy winner legendary LL Cool J.
As dancehall appeal becomes more evident in today's mainstream music, notable acts collaborations between genres delight worldwide fans. Such is the case for the recent hit single "Hustler" featuring LL Cool J and Mavado. Producer Jerry Wonda as many others in the business, sent Nikki the track to listen and get her honest feedback. Nikki Z is the host of her popular syndicated weekly radio countdown program "Nikki Z HOT 20".
"As soon as the producer Jerry Wonda sent it to my inbox, I had heard the song, loved it, so I uploaded the song with the Nikki'z Radio drop as to prevent illegal download. It was late but I happen to be awake those hours. The post went viral while i was sleeping". stated the diva.
By morning the post was all over social media sites where it reached LL Cool J who couldn't resist saying thank you personally to the Diva. "Jerry put me on a conference call with LL and he thanked me for starting the movement with this track, It's still surreal to have someone you grew up watching through TV, magazines. someone so established take time out to recognize my work." Her version was subsequently chosen by LL as the soundtrack for the official video release on world famous WorldStar. When asked why she thought they used the version with her stamp in it. Nikki said "I was told by Mavado's manager LL felt it was right because I was the 1st person to play the track"
Nikki Z and DNZ All Star DJ Keemy recently teamed up with VP records to present the Reggae Gold 2014 Official Mix CD. The Reggae Gold series has been at the forefront for over two decades and contains the most popular sounds from renowned artists, crossover recording acts and emerging talent. Reggae Gold consistently lands on the top spot of the Billboard charts for the Reggae Category and is the best-selling compilation for the genre. Reggae Gold 2014 Official Mix CD is currently available on VP Records website as well as the Diva's Soundcloud/DivaNikkiZ. The CD features Major Lazer, Sean Paul, Spice, Gyptian amongst many others.
With a busy schedule such as hosting the premiere reality TV competition Dancehall Got Talent, the diva is anxiously awaiting the 1st ever Welcome To Jamrock Cruise where she was personally chosen by Damian Jr Gong Marley and Cristy Barber the promoters who have teamed with Norwegian Cruise Lines.
Nikki duties will include hosting parties, and joined by DNZ All Star DJ Keemy will deejay inside the various upscale nightlife venues on board the voyage. The "Welcome to Jamrock Reggae Cruise," a five night event will feature Damian, Stephen and Julian Marley, Sean Paul, Shaggy, Etana, Tarrus Riley, Jah Cure and more.