K'Coneil Nominated for Best New Entertainer at 36th Annual International Reggae & World Music Awards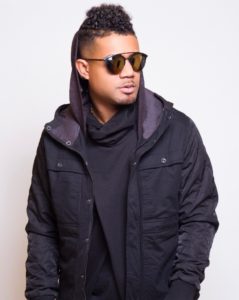 Exciting, memorable and remunerative are some of the adjective best use to describe 2017 for Genre Fluid* artist K'Coneil. The budding star delivered exciting, steamy and sexy videos in tandem with top charting music and prosperous promotional tours.
A successful Canadian Winter Tour, closing performance at the Canadian 2017 CUT Hip Hop Awards, "Love How You Whine" feat Kreesha Turner #1 in Canada, #1 video on Tempo TV Networks "Caribbean Charts", single rotation on NY's HOT 97FM, POWER 105FM NY, Zip FM Jamaica, Fame FM Jamaica, 99 JAMZ Miami, Y-100, and much more have culminated in K'Coneil's nomination for BEST NEW ENTERTAINER by Martin's International, producer of the 36th Annual International Reggae & World Music Awards (IRAWMA).
Speaking on the bestowed honor, K'Coneil expressed "I strive to give my best every time I go in the studio or on stage and to be recognized for the effort is an amazing feeling; so to be nominated for best new performer is not only an accomplishment but coal for my fire to go harder for 2018 and beyond big up IRWMA!!"
Equally humbled and elated, K'Coneil's manager W.Bloise chimed in by stating "A best of" nomination in any category is a remarkable achievement. It's one of the many indicators that validates an artist's efforts and provides some reassurance that he or she is on the right path. Some say K'coneil is one to look out for, but I say …he is one of the ones that the world won't be able to miss. The best of K'coneil is yet to come."
The 36th IRAWMA winners will be presented on Sunday, March 18th, 2018, in conjunction with the 37th Annual Chicago Music Awards at the Logan Center for the Arts – University of Chicago in Illinois.
Music fans and the general public worldwide can vote at www.irawma.com to select the winners in all the reggae and world music categories. Mail in ballots can be sent to: IRAWMA Voting- C/O. Martin's International, 1325 South Wabash, #307, Chicago, Illinois 60605.
Stay social with the 2018 IRAWMA at www.facebook/com/irawma and @irawma on other social media.
Genre Fluid* "The ability to float in and out of different genres, in an attempt to create a palette of sonic perfection"

"He's potentially Jamaica's next international breakout artist" – Winford Williams Music journalist/TV host