SPICE JOINS CAST OF LOVE AND HIPHOP ATLANTA
Premiering on March 19th, Dancehall vixen Spice will join the cast of the popular VH1 Reality series Love and Hiphop Atlanta as a regular cast member following a cameo last season. With a personality like hers, she is sure to shine.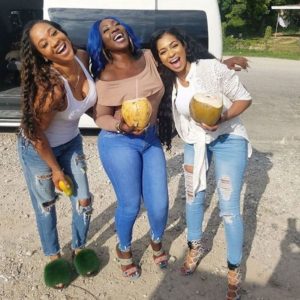 Erica Mena is leaving New York and taking her talents to the A for the explosive return of Love & Hip Hop Atlanta. Stepping off her private jet, this time around, Erica vows that she will "never put [herself] in certain situations, let alone with certain people ever again," and she is sticking by her word.
The ever-so-lovable Erica is making sure Mena Mondays are back in full effect. No suitors of hers will be giving away her records this time around. She is focused on her career and is striving for respect in the music industry.