JAH9 RELEASES VIDEO FOR "HARDCORE" REMIX FEATURING CHRONIXX
Jah9's epic 2017 hit "Hardcore" remix featuring Chronixx now has a visual to accompany the raw, powerful tune. The original version featured on her September 2016 album "9" was remixed by reggae marvel Chronixx in March 2017 and later featured on VP Records annual compilation "Reggae Gold 2k17". Released today, the video comes shortly after Jah9's mini Brazil tour which wrapped up on January 7th. Prior to that, she completed a brief Northeast American tour with stops in Boston, New York and Vermont.
Filmed in São Paulo, Brazil by director Premier King, the video features Jah9 in various parts of the city with an all-female crew including members of the Feminine Hi Fi posse. Additional footage was shot in California by All Eyes On It. Reggae marvel Chronixx, who is currently nominated for a Grammy for Best Reggae album joins Jah9 in the primary scene atop a city rooftop. The video features a combination of soft, vibrant nature backdrops integrated with the gritty elements of the streets, emphasizing the melodic yet brazen energy of the song.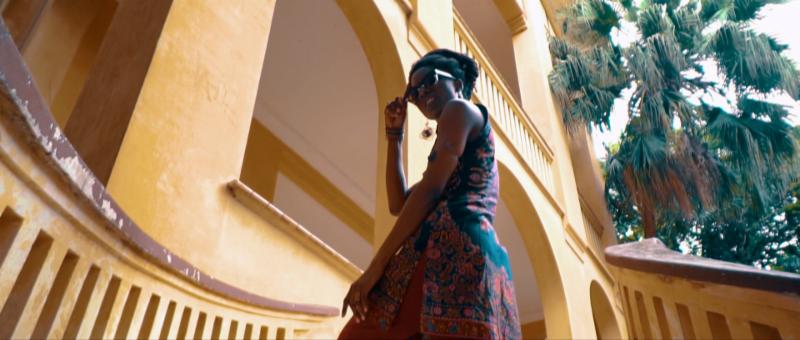 "It was a long awaited pleasure for me to make my first visit to South America and Brazil," said Jah9. This has been calling to me for some time now and I was honored to connect with so many beautiful spirits and have the opportunity to work with some of the best local talent." On meeting the director, Jah9 states, "we were fans of his work before we met him so when Premier King reached out about collaborating in Brazil it was just a matter of what song to choose. We are very happy with product of this collaboration and with all the seeds we were able to plant in Brazil."
The video premiered today on Mass Appeal and Boomshots. Jah9 recently released the track "Feel Good" which is available on YouTube and SoundCloud off her upcoming album scheduled for later this year on VP Records.