Hillview delights patrons with second 'Soca with Hoba'
The 2018 Hillview College Old Boys' Association (HOBA) All-Inclusive certainly captured the high standard set by its 2017 edition and brought a fresh vibrancy to the T&T Carnival atmosphere which pleased all ages of its party's patrons.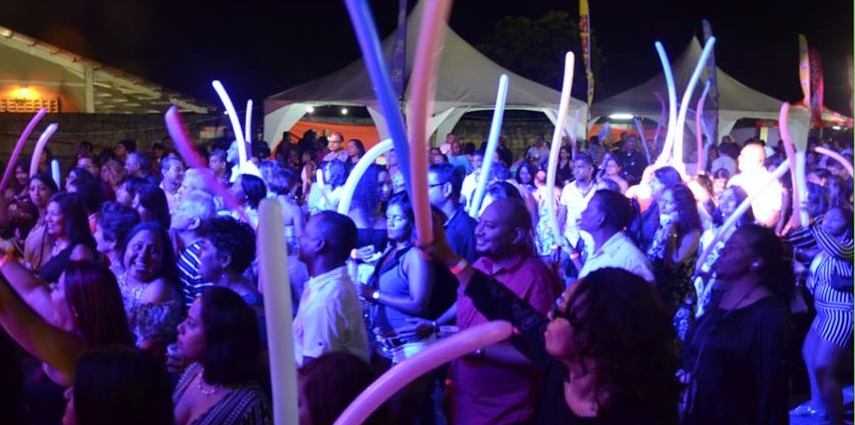 With its unique blend of entertainment and premium offerings, 'Soca with HOBA' 2018 attracted both seasoned fete-goers as well as several Carnival newbies to dance the night away at the Centre of Excellence in Trinidad.
The committee of past pupils pulled out all the stops in creating a festive yet comfortable ambience. Attendees were able to feast on the fete's countless culinary temptations and sip on a seemingly endless supply of luxurious libations while relaxing, socializing and even networking.
This year's food options included dishes which represented T&T's unique melting pot of cultures such as geera pork, beef kebabs, chow mein, sweet and sour fish, crab & dumpling and of course all the local delicacies and deserts that seasoned fetters have come to appreciate and anticipate.
Former Chutney Soca Monarch Raymond Ramnarine alongside the mega-crossover band Dil-E-Nadan jumpstarted the evening's entertainment with a diverse set which satisfied the many musical cravings of the crowd which consisted of former Hillview students, arts/entertainment industry professionals, media personalities and the nation's feting veterans.
Kes the Band also took the Soca with HOBA audience through a musical journey of its past hit songs and latest smashes.
The band delivered several Carnival 2018 songs such as "Combine", "Like it like That" and the ever-popular "Hello".
Most notably, Soca with HOBA featured the reigning Road March champions The Ultimate Rejects who are still whipping crowds into a frenzy with 2017's 'Full Extreme'.
Ending the evening of pure musical excitement was a riddim section which had the capacity crowd feeling the true Carnival vibe.
From all accounts this year's Soca with HOBA outdid its 2017 debut as patrons were overheard already inquiring about details for the 2019 event.