Island / Caribbean Pride via Fashion's Newest Accessory: Cool Face!
The Caribbean has a new way to express pride in individual culture via fashion's newest accessory called Cool Face – the multi-use fabric tubular bandana that can be used around the face, hair and wrist!
Developed by Dancehall USA executive Nick Walker, Cool Face is a specially designed, and highly visible infinity fabric that fits securely in the position the wearer chooses to place it.  The product is light weight, breathable, quick-dry, provides (spf) protection, wicks moisture and can be worn over 16 different ways, the kind of product you will always need to use.  Under Nic's guidance, Cool Face is customizable with a countries flag, or a company's brand, leaving the eyes exposed (if worn around the nose and mouth) and capturing the attention of onlookers.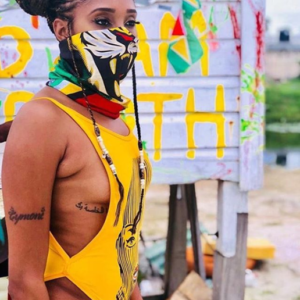 "When we developed the concept, we knew immediately it would be a success.  It was successfully launched to the fishing and outdoor life industry, and now we have developed it for the Caribbean market which we anticipate being just as successful" said Nic while speaking at a tradeshow promoting the accessory.  He then passionately added "I love Soca music and I rep my island every event I go with my Cool Face flag.  Sometimes I wear it on my face when I steal a whine, or when you see me ducking.  Sometimes I wear it around my neck or as a headband or just to cover my hair from water or paint.  Either way, my flags colours are represented proudly!"
Introduced in February, 2018 to friends and close colleagues, feedback made it clear that the product would be appreciated in the wider Caribbean-Urban community.  Shared with members of the entertainment fraternity at Miami's Best of the Best concert, Cool Face became a hit and orders placed.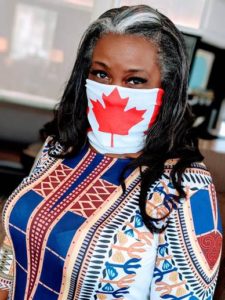 About Nick Walker (SupaNic):
Nic is a web developer and music connoisseur who specializes in the digital presence of companies, brands and artists.  He successfully managed a multi-million dollar Entertainment Management Company Premiere Artist Services that represented artists such as Frank Sinatra, Liza Minelli, Blues artist Joe Bonamassa, the late Don Rickles, Englebert Humperdink, Julio Iglesias, and Aaron Carter to name a few.  Nick then expanded to include major brands such as Dancehall USA, Jamdiggy Music and other projects with artists from Europe, Jamaica and the United States.