GBM Productions and Shal Marshall "Party"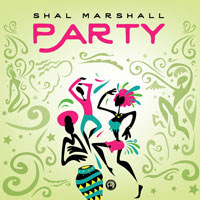 GBM Productions turns up the party with Shal Marshall on the aptly-titled "Party," available worldwide from all major digital retailers on December 4, 2015, from FOX FUSE. An acronym for Great Brooklyn Movements, GBM Productions is based in Brooklyn, New York and was founded by producers Kenwyn "GB GodBless" Holder and Jason "GBMNutron" Carter, who have consistently crafted hits since its inception.
GBM Productions previously provided Shal Marshall with his massive hit "Motivation," released for the 2015 Trinidad Carnival season. The red-hot "Party" is perfect for fetes and festivals, come Carnival 2016. The track is already tearing up the airwaves in Trinidad and its audio-only video continues to rack up views from soca fans worldwide.