Spice Concoction Cooks Up Two Sizzlers from Lil Vaughn
Grenada-based Spice Concoction cooks up two soca sizzlers from Lil Vaughn with "Party Hard," now available worldwide from all major retailers (released on May 27, 2016), and "O.T.N.O." featuring SandMan,available on June 10, 2016, with pre-order available now, from FOX FUSE. Both songs were executive produced by Spice Concoction, which is captained by executive producer Angus Steele.
Grenadian sensation Jevaughn "Lil Vaughn" John showcases his dual talent as a songwriter and performer on "Party Hard," effortlessly lacing his smooth vocals over the up-tempo beat to create a new party anthem for the masses. It was produced by St. Vincentian hit producer, Wetty Beatz.
"O.T.N.O." features fellow Grenadian star Alix "SandMan" Aird on the sleek and groovy Daydream Riddim, with both Lil Vaughn and SandMan donning songwriting hats. The monster tune was produced by Krishna "Dada Lawrence" of Dada Music from Dominica. ''O.T.N.O.' stands for 'On To the Next One,' as we're known to go from fete to fete and to lime to lime," Steele discloses.
According to Steele, given Grenada's closeness to St. Vincent and the Grenadines and Dominica, it was always a plan to work with nearby producers. This birthed the collaborations with Wetty-Beatz Productionz and Dada Music, bringing cross-Caribbean flavors from Lil Vaughn and Spice Concoction for soca aficionados to enjoy globally.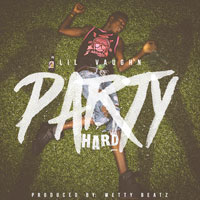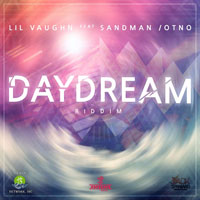 Please direct all press inquires to the FOX FUSE Publicity Department at 1-212-300-3813 or contact@foxfuse.com.