Alborosie's "Alborosie Meets The Roots Radics "Dub For The Radicals" Out January 18th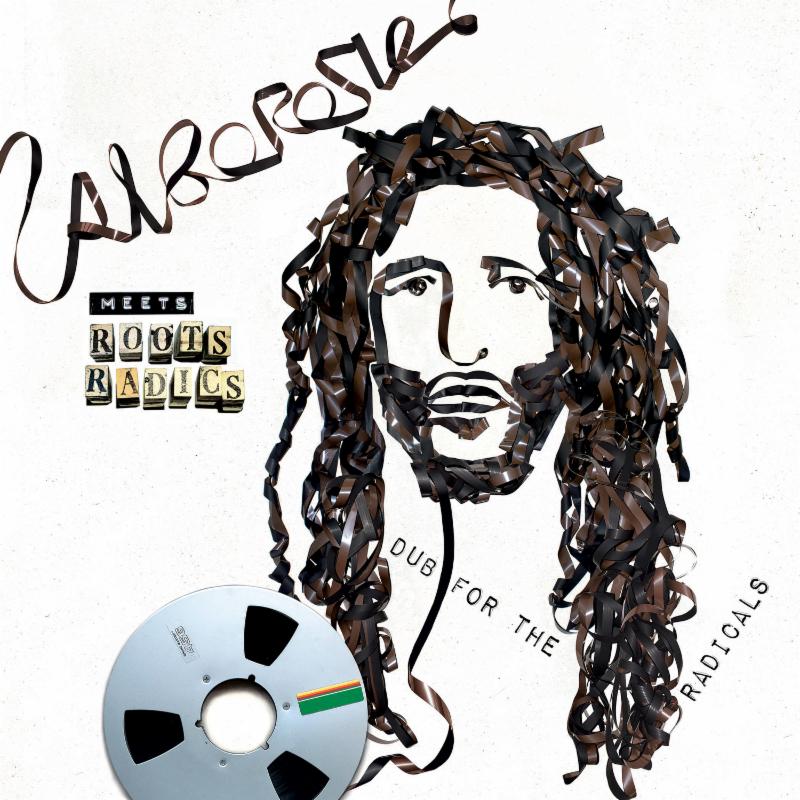 "Music knows no boundaries, Music is an international force, an international language. From Sicily to Kingston, Jamaica, this is Alborosie. Real, authentic reggae music." -David Rodigan 
New York, NY – Upholding the unique sound of authentic Jamaican Dub, with the sonic precision of his heavy hitting productions, Alborosie's "Alborosie Meets The Roots Radics "Dub For The Radicals", will be released Friday January 18. The project was engineered, produced and mixed by Alborosie using vintage analog gear, dub sirens, reel to reel tape, and live instrumentation from Alborosie and reggae icons the 'Roots Radics'. This release marks the first album to come out of VP Records 40th anniversary, which will be celebrated throughout the year.
This project follows his 2018 release, "Unbreakable: Alborosie Meets The Wailers United", which was released on June 29th, with members of Bob Marley's former backing band The Wailers. Both bodies of work exemplify Alborosie's continued work to preserve reggae music by working with the originators and helping to connect reggae music with fans around the world. On "Dub For The Radicals", some instantly familiar Roots Radics melodic riffs show up throughout the album such as parts from the hit song "Night Nurse" float through the hard-hitting drums on 'Midnight Dub Raves.'
To launch this album, Alborosie will be headlining a special Strictly the Best concert live from Montego Bay on January 30th. He then will embark on a tour beginning in February in Bogota, Colombia and wrapping up at Summer Jam in Cologne, Germany in July. Continuing to showcase his master dub abilities, he also recently launched his "Dub Mechanic" YouTube series which showcases Alborosie creating Dub mixes live in his Kingston, Jamaica recording studio. So far he has done dub mixes of "Live Conscious", "Table Has Turned", "One Chord Dub" and "Contradiction" featuring Chronixx.
"The beauty of a great dub album lies in the listener seeking audible reference points, and on Dub For The Radicals, the game of audio hide-and-seek is a thrilling ride,' said journalist David Katz. "Ultimately, Dub For The Radicals continues Alborosie's explorations into dub's deeper space, reaching a new level on his dub journey even as he helps dub to reclaim stellar status in Jamaica," he continued.
Look out for new Live Dub uploads next year and more on his YouTube page:
Bogota, Colombia @ Jamming Festival 2019
Trezzo Sull'adda, Italy @ Live Music Club
Marghera, Italy @ CS Rivolta
Turin, Italy @ Teatro Della Concordia
Parma, Italy @ Campus Industry Music
Senigallia, Italy @ Mamamia
Bristol, United Kingdom @ Ansom Rooms
London, United Kingdom @ O2 Forum Kentish Town
Bratislava, Slovakia @ Atelier Babylon
Marseille, France @ Espace Julien
Perpignan, France @ Elmediator
Zurich, Switzerland @ Rote Fabrik
Munich, Germany @ Reggaeville Easter Special – Munich 2019
Hamburg, Germany @ Reggaeville Easter Special – Hamburg 2019
Amsterdam, Netherlands @ Reggaeville Easter Special – Amsterdam 2019
Berlin, Germany @ Reggaeville Easter Special – Berlin 2019
Monterey, CA, United States @ California Roots Festival 2019
Cologne, Germany @ Summerjam 2019