Afrobeat Meets Dancehall, K'Coneil Teams Up with Stonebwoy on Sizzling Summer Single!
"K'coneil and Stonebwoy intertwine creative melodies and fun lyrics over a groovy track.  Aptly titled Balance, the song highlights the coming together of Jamaica's next break out international star, K'coneil and StoneBwoy, Ghana's biggest Dancehall export."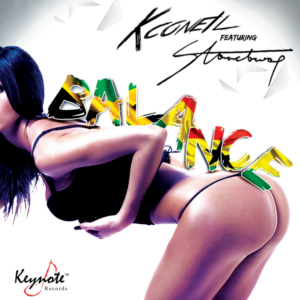 NY, JA, GH (MPR Consulting) – Since creating his own lane with his "genre fluid" sound, JUNO nominated recording artist K'Coneil is often asked to explain the latter, "it is the ability to float in and out of different genres", the budding star explains but demonstrates it better through his music such as his latest hit bound track "Balance" featuring Ghana's Afrobeat topliner Stonebwoy.
The single meshes the influences of K'Coneil's reggae roots and the musical melting pot of his urban surroundings in New York City, with Afrobeat, a style of popular music incorporating elements of African music and jazz, soul, and funk. Speaking on the collaboration with Stonebwoy, K'Coneil explained "We met at a show at the Gramercy Theatre in NYC in 2017. I liked his energy and what he has built with the fusion of the African music scene and Jamaican Dancehall. Me being "Mr. Genrefuild"  and my vision to improve the fluidity between the genres, makes the collaboration just natural and unforced. He's really a dope artist who's versatility goes beyond just one genre.  Afrobeat in my opinion is one of the biggest growing global urban music genres and the world has no choice but to recognize its infection. It reminds me of how Reggae/Dancehall chartered its own rhythmic and soulful course on the world scene as an art form. Its fun, its hip, and is a massive wave right now that is here to stay."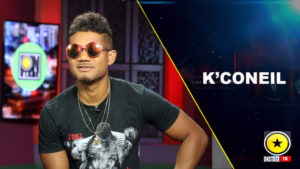 On the song's creation, he further added "Balance itself is a controlled way of expressing the movements when on the dance floor. Its an internal fight when the music hits and you wanna let go in wild abandonment, but must fight to maintain some sort of decorum while still enjoying the vibes. The movement of the song inspired us to create a dancers anthem that hopefully will infect the  world, so that all the dancers from the Caribbean, UK, and Africa can step up in unison and rock out ."
Over the past memorial weekend in Miami, K'Coneil and Stonebwoy filmed the visuals for the summer sizzling single. Directed by Jose "Javy" Ferrer. (Daddy Yankee, Wyclef Jean, and Farruko) the vibrant scenery and sexy dancers paired with the fun lyrics delivered a fun infectious video to be premiered in the upcoming weeks.
Since it's June 1st release, "Balance" has received rave reviews from fans and some of the most popular disc jokeys who have since blared the airwaves and added the hit bound song to their playlist. A Keynote Records production with a beat creation by Ghana's Moniebeats, the track was written by K'Coneil, Steadley Reid, Fernandez Griffiths and Stonebwoy and is now available on all digital outlets at smarturl.it/balance-ks