YTM Recordz: Sweet Guitar Riddim
YTM Recordz drops its new soca compilation Sweet Guitar Riddim, now available worldwide from all major digital retailers (released July 22, 2016), from FOX FUSE. Based in Brooklyn, New York, YTM Recordz is captained by Hector "Mr. Legz" Thomas, who has been churning out hits both as a producer and performer, for years now.
The Sweet Guitar Riddim was released for the 2016 Spicemas season, Grenada's annual carnival celebration and features local Grenadian stars on the eight-track album, including Tallpree, Randy Isaac and Mr. Legz, who pulls double-duty as artist and producer. The album also scored a coveted feature on the iTunes U.S. Reggae New Music section, during its week of release.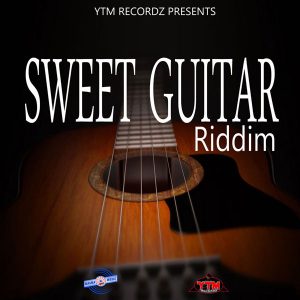 TRACK LIST
1. Tallpree – Every Day
2. Randy Isaac – Application
3. Mr Legz – Rent Ah Space
4. Sheldon Douglas – What You Did Last Night
5. Lady Cinty – Action Featuring Luni Spark & Electrify
6. Peter Humphrey – Drinkers Prayer
7. 4 Brass – Lying
8. YTM Recordz – Sweet Guitar Riddim (Instrumental)