Kirk Diamond & Bob Di Builda Nominated for "Reggae Recording of the Year" at 2015 Juno Awards
Kirk Diamond & Bob Di Builda Nominated for "Reggae Recording of the Year" at 2015 Juno Awards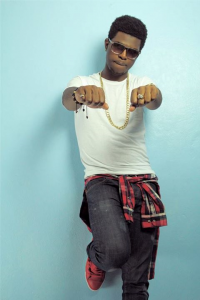 Toronto, Canada, U.S.A – Don Dem's member Kirk Diamond and Bob Di Builda have been nominated for a prestigious 2015 JUNO Awards for Reggae Recording of the Year for their "Love Inna Wi Heart" single.
Produced by Fench based Galang Records, the nostalgic ode to the 90's has become a worldwide success steadily climbing various international charts such as the popular Canadian chart Rebel Vibez where it held #1 spot for over 8 weeks. Also nominated in Reggae Recording of the Year are Exco Levi, Mikey Dangerous, Steele and Tasha T.
It has been an eventful year for both Kirk and Bob who have released separate solo projects and collaborations under Don Dem's umbrella. Speaking on the nominations, Bob Di Builda stated "Heading to the Juno nomination announcement I was pretty nervous, this is big and this day can change our lives. All the hard work is starting to pay off. My brother Kirk Diamond promised me a Juno two years ago and I'm happy for us we been waiting for this day." A proud and humbled Kirk added "It's overwhelming really. I don't know if it sink in as yet. I'm truly happy and grateful."
In support of the hit single, a video filmed in Jamaica and directed by Nellie Roxx and Xtreme Arts was recently released and received over 10 thousand views within a week on youtube. In a release to the media Kirk and Bob spoke of the song and video experience "the song was written based off actual events that was going on in and around my life. so the words are factual but writing the song was away for me to get through a negative situation." Bob chimed in "It was exciting being able to go back home to shoot the video. the whole vibe of the cast and the crew made it fun and made us comfortable but you'll be able to see that in the video"
The 2015 JUNO Awards will take place in Hamilton, Ontario and JUNO Week celebrations will take place from March 9th to the 15th. The 44th annual JUNO Awards will be broadcast on CTV from FirstOntario Centre on Sunday, March 15, 2015. For more information, please visit www.JunoAwards.ca
The Juno Awards and the Canadian Academy of Recording Arts are presented annually to Canadian musical artists and bands to acknowledge their artistic and technical achievements in all aspects of music.