TRON Transforms Soca Music Globally
World-renowned producer, performer and deejay Derek Pereira and his TRON imprint transform soca music globally with three new hit compilation albums – R.R. Rhythm, Heartbreak Riddim and Grinders Riddim (both now available for pre-order and will be released worldwide on March 25, 2016), exclusively from FOX FUSE. Born in San Juan, Trinidad and Tobago, Pereira cultivated his musical empire first as a deejay with his own sound system known as X-Caliber Sound, which was established in 1998.
This was followed by his inevitable progression as a soca artist (scoring his breakout hit "Millennium Wine" on the Voodoo Riddim back in 2001), known to fans as Dawg E. Slaughter or Mr. Slaughter, and he has been entertaining universal audiences both as a deejay or artist, ever since.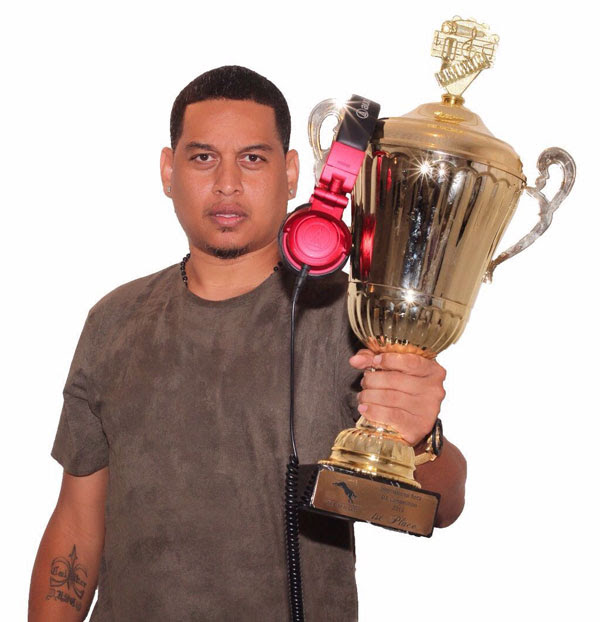 Pereira's contribution to Caribbean music on an international scale further evolved as he started producing music, first as an executive producer then co-producer with the ideas but not the full engineering knowledge, which he eventually learned by enrolling at the University of Trinidad and Tobago (UTT), where he graduated from an advanced certification course in Music Technology.
This knowledge nurtured Pereira's production skills and helped him compose the most popular soundtrack for the 2016 Trinidad Carnival season, the R.R. Rhythm. One could not walk the streets in Trinidad and Tobago without hearing the hit tracks spawned from the R.R. Rhythm, from boomboxes on bikes and vendor stalls, on personal playlists and radio in passing vehicles, and in the clubs or at fetes and festivals during Trinidad Carnival.
A true music veteran as a deejay, artist and producer, and with his fingers on the pulse of soca music, the R.R. Rhythm catapults Pereira and his TRON production house to instant stardom.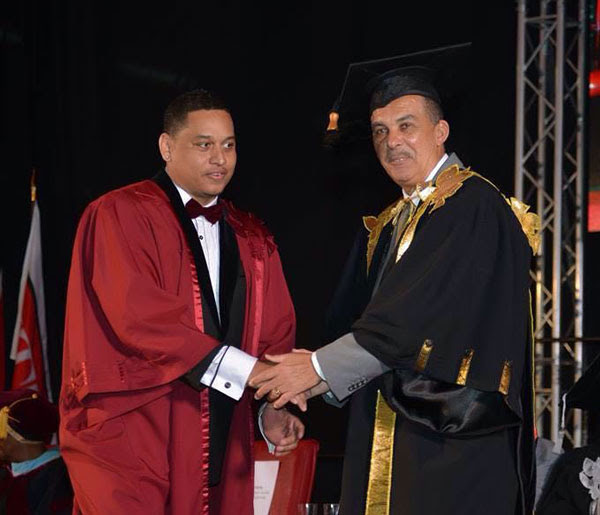 Under its exclusive, global distribution deal with the world's largest soca music label, FOX FUSE, the TRON catalog of hits now becomes available to the soca massive and international masses. "As a deejay, songwriter, artist, executive producer and now producer, it is a great feeling when the world accepts and appreciates your work," Pereira reveals. "The R.R. Rhythm turns a new page for me. Soca music is my culture and I intend to highlight this, but I would also like to mention the broader spectrum of my mission, which is music. I see myself as limitless and I will go beyond the boundaries and venture into many genres, fusing it with ours."
Such fusion of flavors can be heard on the three new compilations, from the blending of jazz instrumentation and soca to bring the essence of jouvert on the R.R. Rhythm, to the classic one-drop reggae beats of the Heartbreak Riddim, and kompa meshed with tropical soca on the groovy Grinders Riddim.
The R.R. Rhythm has spawned all five tracks as instant radio jams and crowd favorites, including smash tunes from M1 with "Trouble (When De Sun Rise)," Blaxx with "Master Of Mas," Fantom DunDeal with "4 Play" and Salty featuring TRON and Brass "Gyal Meets Brass (F Jam) (Start It)." The Heartbreak Riddim births eight heartfelt reggae gems including Orlando Octave with "Herb Activist (No Drugs)," Kenne Blessin with "Jah Calling" featuring Chapta Nyne, Jah Bami with "Live Life With A Purpose" and Jabulani with "Hold You."
Pereira dons his artist cap on the Grinders Riddim, which is short and sweet with "Fete Anthem" from Dawg E. Slaughter and "This Woman" by Orlando Octave. Covering the full spectrum of Caribbean music and encompassing soca, calypso, reggae, dancehall, kompa and even jazz elements, these compilations deliver something for everyone, and are bound to satisfy music fans everywhere.
"We've been big fans of Pereira's work from day one, as a soca artist and sound system deejay, even prior to his productions," states Zack Cohen, CEO of FOX FUSE. "We hope to see his career flourish further and we are happy to be part of his journey, as we make his catalog of hits available from FOX FUSE to the global market."
Having toured the world extensively throughout his multi-faceted career, Pereira and X-Caliber Sound are currently on tour in the United States, deejaying for crowds in New York City before heading to Miami, Florida for the 2016 Ultra Music Festival and Winter Music Conference (WMC 2016). Spinning and performing TRON's hit productions on yet another world stage, Pereira brings his signature sounds, and soca music on the whole, as he transforms, increases and satisfies soca's worldwide demand.
TRACK LIST – R.R. Rhythm
1. Salty Featuring TRON and Brass – Gyal Meets Brass F Jam (Start It)
2. Fantom DunDeal – 4 Play
3. Orlando Octave – Road
4. M1 – Trouble (When De Sun Rise)
5. Blaxx – Master Of Mas
6. TRON – R.R. Rhythm (DJ Young Chow Mega Mix)
TRACK LIST – Heartbreak Riddim
1. Jah Bami – Live Life With A Purpose
2. Orlando Octave – Herb Activist (No Drugs)
3. Jabulani – Hold You
4. Kenne Blessin – Jah Calling Featuring Chapta Nyne
5. Babaman – Weeda
6. Fantom DunDeal – Leff It
7. Fantom DunDeal – Leff It (Raw)
8. Screws – Build It
9. TRON – Heartbreak Riddim (Black Chariot International Mega Mix)

TRACK LIST – Grinders Riddim

1. Dawg E Slaughter – Fete Anthem
2. Orlando Octave – This Woman