Trinidad's Matthew Greenidge promises to help revive Roots Reggae
It has been reported that Trinidadian Matthew Greenidge is currently putting the finishing touch on his 12 track debut album which is rumored to feature international Reggae star Queen Omega. Matthew began working on the record in July 2012. Producers that have contributed to the project so far are JahLight Records, Studio 53, One Harmony Records, Flow Production and Elementree Productions. The entire album is being recorded and mixed at JahLight Records, also based in Trinidad, while the mastering will be done by Dainjamental out of the USA.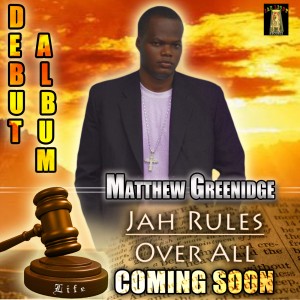 Matthew Greenidge and his team will not include his two previously released singles on the album, namely, "Bob Marley" and "Your Loving". And they will be releasing one more track before the actual album launch. The song is called "Hail My King" on JahLight Records' Lamb of God riddim slated to be released in August. Both Label and Artist are well pleased by what has been accomplished so far on the album, promising that it will be a very solid Reggae collection that is sure to make a fine addition to the genre. Already social media have been ablaze with talks of the project.
Watch YouTube Video "Matthew Greenidge talks about album":