Tarrus Riley Wraps up His 'Love Situation' Tour and Hits MTV Iggy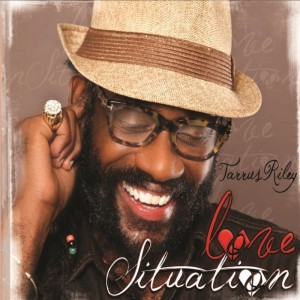 New York, New York – Tarrus Riley has wrapped up his very successful three week 'Love Situation', US tour and his video 'My Day' hits MTV Iggy. With the huge success of his 5th album, 'Love Situation', Tarrus Riley has returned to Jamaica to shoot a video for 'Dem a Watch' before heading back on the road. 'Dem A Watch' is the first single off 'Love Situation' and currently in the top 50 best selling reggae singles sold worldwide.
Over the past few weeks Tarrus Riley, 'Love Situation' debuted at #1 and soared to the # 1 spot on the Billboard Reggae charts . ThePier.org states that "Love Situation" exemplifies the resilience and timeless quality of the greatest era of Jamaican music, Rocksteady. The reviews on the album have been great and comes with numerous accolades. Tarrus Riley and his independent team are pleased at the success the album is currently enjoying.
"When we do music, we put a 100 percent in it. We make sure we give you the best so that you and your love ones can listen to and enjoy. So when we receive such great feedback we feel good to know our work was embraced and well received by many" says Tarrus Riley.
In addition to the success of his 5th album 'Love Situation' Tarrus Riley video for 'My Day' have been added to MTV Iggy. 'My Day' produced by Chimney Records, is one of the singles on the Rising Sun Riddim, one of the bestselling riddims of 2013. The video, which was released a little over a month ago has garnered over 70 thousand views and seem to of struck a chord with the lovers of music that their is hope, its your day.
The team is currently in Jamaica for some local performances and the official video shoot for "Dem A Watch". Tarrus Riley and the Black Soil Band will return for a second leg of the 'Love Situation' tour which kicks off at Best Of The Best on Memorial Day Weekend.