Caribbean Roger Bobb Named Carnival Grand Marshal
Atlanta, Georgia – Producer and CEO of Bobbcat Films, Roger Bobb will be celebrating his Caribbean roots when the Atlanta Caribbean Carnival climaxes in its annual Memorial Day parade in the heart of the city this year. Bobb who is of Guyanese descent is the former Executive Vice President of Tyler Perry Studios. He produced Meet The Browns, House of Payne and over eleven films including Diary of a Mad Black Woman, Why Did I Get Married?, The Family That Preys, For Colored Girls and several flicks starring the character Madea. His other credits include Raising Izzie, NYPD Blue, New York Undercover, and the Rickey Smiley Show.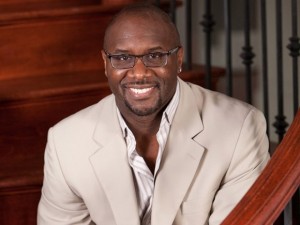 Bobb was the youngest First AD member of the Directors Guild of America and he holds the distinction of being the only two time winner of the Best Film Award recipient of the American Black Film Festival.
"When selecting our grand marshal, we wanted someone who had ties to both the Caribbean and the city of Atlanta because that is a representation of who we are," said Patricia Henry, president of the Atlanta Caribbean Carnival Bandleader's Association (ACCBA). "He is someone who acknowledges his roots and is a testament to how far we as West Indians can go if we continue to pursue our goals. His Atlanta connection is also to be admired for his tremendous contribution to the entertainment industry, specifically in film and television. Of all places in the world, he chose this city as the site of his studios. So as you can see, he is truly the perfect candidate to represent us as we celebrate 26 years in the city."
Bobb will be attending the by invitation only press conference on April 5th, 2014 at the Enclave on Spring Street NW, Atlanta Georgia.