BERES, LUCIANO FOR 'SINGERS IN ACTION PART 11' CONCERT IN NEW YORK, NEW JERSEY
After a hugely successful PART 1, Jammins Entertainment presents SINGERS IN ACTION – PART II. This year's much anticipated Singers In Action – Part II is schedule for two days at two venues across two states. The concert will feature Lover's Rock Sensation, "BERES HAMMOND" along with Roots & Culture, Reggae Ambassador, "LUCIANO", in a return to Hammerstein Ballroom in NYC on Friday, August 2nd and its Big Debut at the New Jersey Performing Art Center (NJPAC) in Newark, NJ on Saturday, August 3rd, 2013.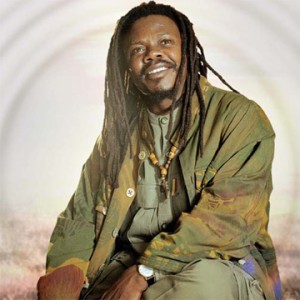 Beres Hammond, Reggae connoisseurs sigh at the mention of his name; he is the consummate storyteller. There isn't an aspect of romantic relationships that Beres Hammond hasn't transformed into a classic (Reggae) song; whether written from the perspective of a keen observer or willing and sometimes unwilling protagonist, each is delivered with Beres' signature smoky, soulful grit.
For Over twenty years Beres have maintained his hit-making streak and continue his reign as Jamaica's most esteemed singer. Nowhere is that adoration more apparent than at his riveting, dependably sold out concert performances, notably the recent Sounds of Reggae (12.12.12) at the brand new Barclays Center. As he tiers through hit after hit, Beres often extends the microphone towards the audience who exuberantly sing along, often drowning out his extremely delighted performance on stage.
Luciano, The messenger has garnered numerous awards and accolades in recognition of his exemplary contributions to reggae music and Jamaican culture. His most recent was in October, 2007 when he received The Order of Distinction (OD) from the Government of Jamaica.
He is constantly working to advance and preserve Roots and Culture Reggae and maintains the integrity of the music by expressing spirituality and conscientiousness with sincerity. He remains a leader among those next-generation reggae artists who've held fast to the music's original intentions. As the Messenger he is an emissary whose work contains important teachings for humanity, and who peacefully continues to strive for the betterment of society. As such, his songs have the power to touch the soul, to communicate spiritual truths and uplift our hearts to an unprecedented degree.
"Singers In Action – Part 2" is being billed as a history making event and Fans of these two legendary singers will be enthralled at the prospect of hearing their favorite songs. These are epic concerts you don't want to miss.