Spice Addiction Entertainment serves up sizzling Spice Mas 2018 events
St. Georges, Grenada (Sonique Solutions) – In keeping with its mission to continually provide top quality events to the Grenadian Carnival landscape, the diligent team at Spice Addiction Entertainment (SAE) will once again be bringing forth its premium event line-up during week leading up to the 2018 edition of the famous 'Spicemas'.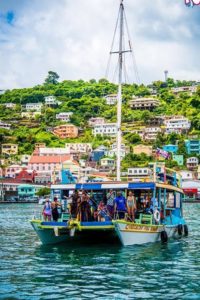 As demand for Grenada's Spicemas continues to grow at an increasing pace and the reputation of the unique festival attributes continue to spread globally, SAE continues to be a key element in assisting the development and promotion of Grenada's unique culture and Spicemas experience.
As one of the Caribbean's fastest growing and most dynamic event management companies, SAE will execute its 5th year of signature events to much of the delight and expectation of local and foreign-based Spicemas enthusiasts.
The festivities kick off on Grenada's Carnival Thursday with 'Bienvenue' which is the Carnival season's official welcoming party. At this event, locals, returning nationals and visitors can become acquainted for an energized, epic introduction to the weekend of feting climaxing in an unmistakable Jab Jab J'ouvert and pretty mas experience.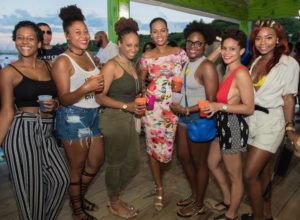 The action continues the Friday with the highly anticipated 'Le Crave'. This flagship event for SAE is a food and cocktails-inclusive day extravaganza which combines beautiful people, top shelf drinks, first rate cuisine and pulsating music at a picturesque location.
The action-packed weekend culminates with 'Fleet' which essentially takes the form of two back to back events on the Saturday starting with 'Fleet Sea'. This is an intimate experience on-board a fleet of catamarans offering patrons an opportunity to cruise and party on the beautiful Grenadian waters as well as the option to explore the island's underwater marine park.
This event is directly followed by 'Fleet Sand' which is a Rum Inclusive beach side soiree where attendees will party on the land to the sounds of top local and international DJ's and artistes.
Most notably, Spice Addiction Entertainment was created by four born and raised Grenadians, who have all engaged in a magnitude of different carnival experiences throughout North America and the Caribbean.
The team members are eagerly preparing to present these four alternative Grenada Carnival fete concepts over three days this summer, while showcasing the Spice Isle's scenic locations and delivering exceptional, quality occasions for their clientele.