– Kabaka Pyramid ft Damian 'Jr Gong' Marley – Kontraband
Today, Bebble Rock Music & Ghetto Youths International release the official visual for one of the highly talked about singles and the title track off Kabaka Pyramid's debut album – "Kontraband" ft. Damian "Jr Gong" Marley.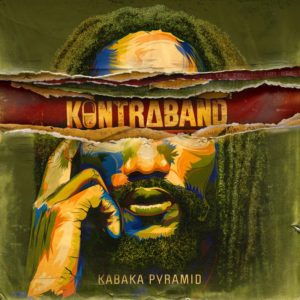 Focused on smuggling the message of righteousness, justice, awareness through his music, Kabaka Pyramid is adamant on delivering a potent type of music to the ears of the people. Too often the music with a message of up-liftment is not shared and more often silenced from the masses, therefore he is prepared to push it like a contraband.
In the recent release of his album Kontraband, Kabaka Pyramid makes a conscious effort to spread his powerful message, while still enticing the masses with music like Kaught Up, which compliments the sounds of the airwaves and the clubs, then he hits you with songs like 'Borders' ft Stonebwoy, 'Africans Arise' ft Akon, Well Done, Blessed is the Man ft Chronixx, 'Cant Breathe' and title track Kontraband ft. Damian 'Jr Gong' Marley.
Off his debut album the infectiously catchy Reggae title track, Kontraband produced by Damian 'Jr Gong' Marley, delivers the true essence of what Kabaka Pyramid album represents. The visuals, directed by Eric Coleman, was captured in the desert of California and shows both Damian Marley and Kabaka Pyramid being removed from their tour bus in search of contraband. With the made for movie type video, you are immediately drawn into the activities taking place and wondering what will happen next. Both Kabaka and Damian depict the profiling, which many reggae artists face while on tour. Throughout the video the officers search the artists to find a possible forbidden substance and instead find CDs. What the artists are smuggling is music, music for the masses.