Shal Marshall Blazes with "Hookah" from GBM Productions
Trinidadian soca sensation Shal Marshall blazes with his new smash "Hookah," now available worldwide from all major digital retailers (released on June 24, 2016), from FOX FUSE. The track was crafted by soca hit house GBM Productions, under the helm of producers Jason "Nutron" Carter and Kenwyn "GB" Holder.
Marshall, who is also a top radio personality at 96.1 WEFM in Trinidad and Tobago, brings the provocative, groovy soca jam for the dance floors. The track was produced and released outside of the typical Trinidad Carnival season, as GBM Productions seeks to take soca beyond a seasonal genre and thus, keep the genre alive year round, for fans globally.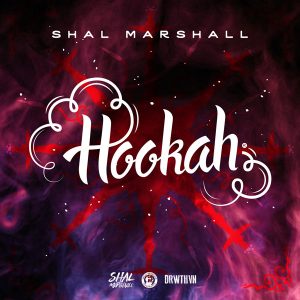 Please direct all press inquires to the FOX FUSE Publicity Department at 1-212-300-3813 or contact@foxfuse.com.